Scenes from Friday-Dress like a Rockstar! escenas de Friday-Dress like a Rockstar!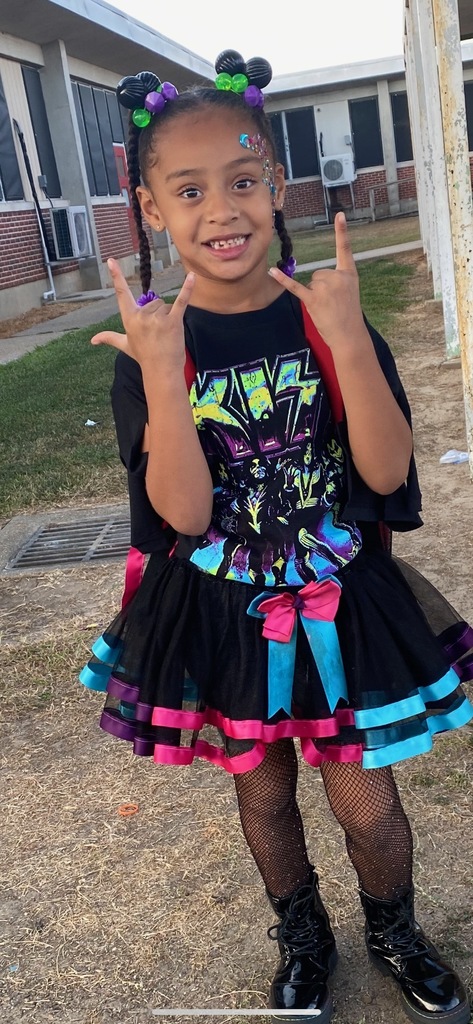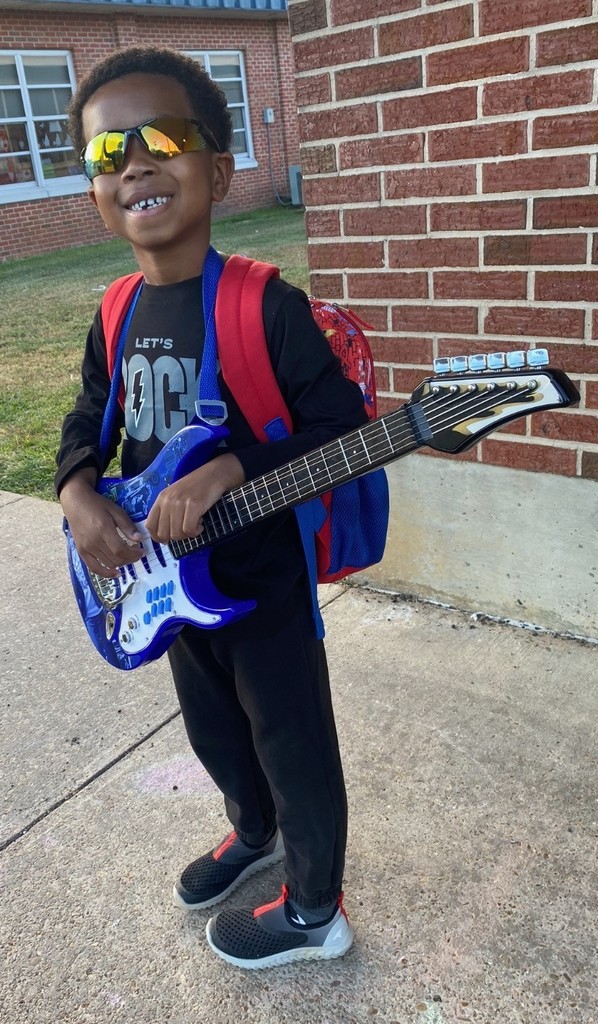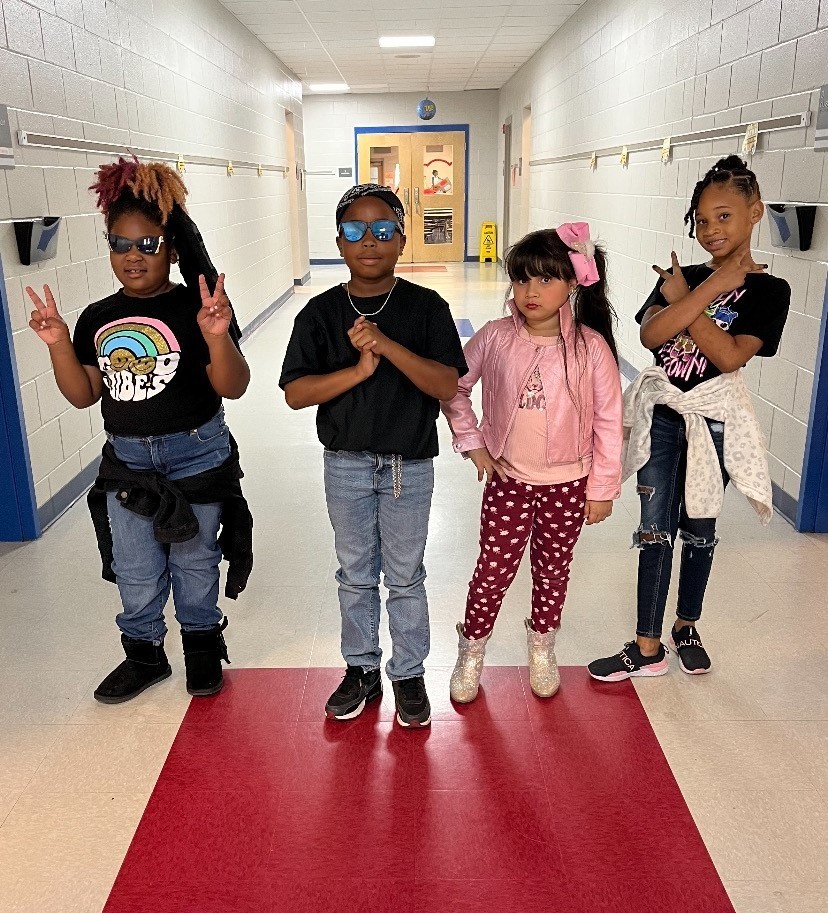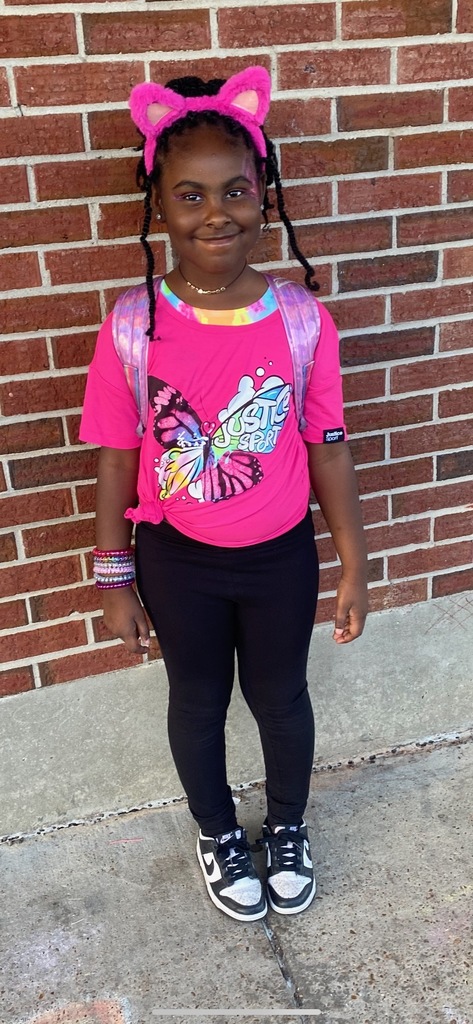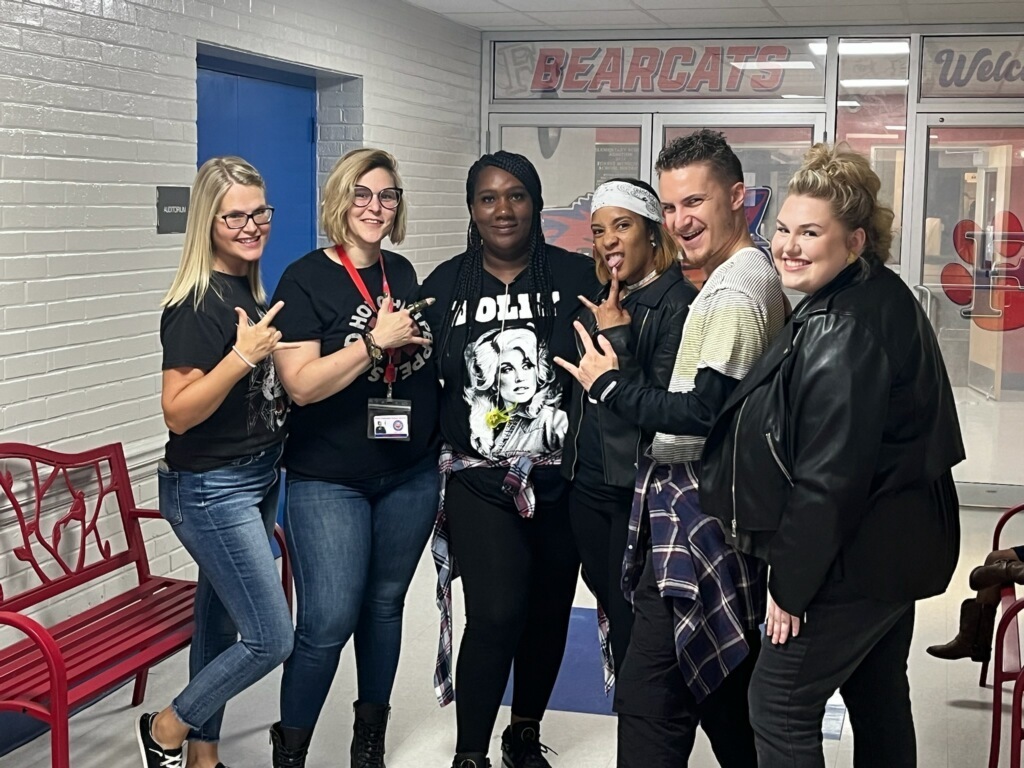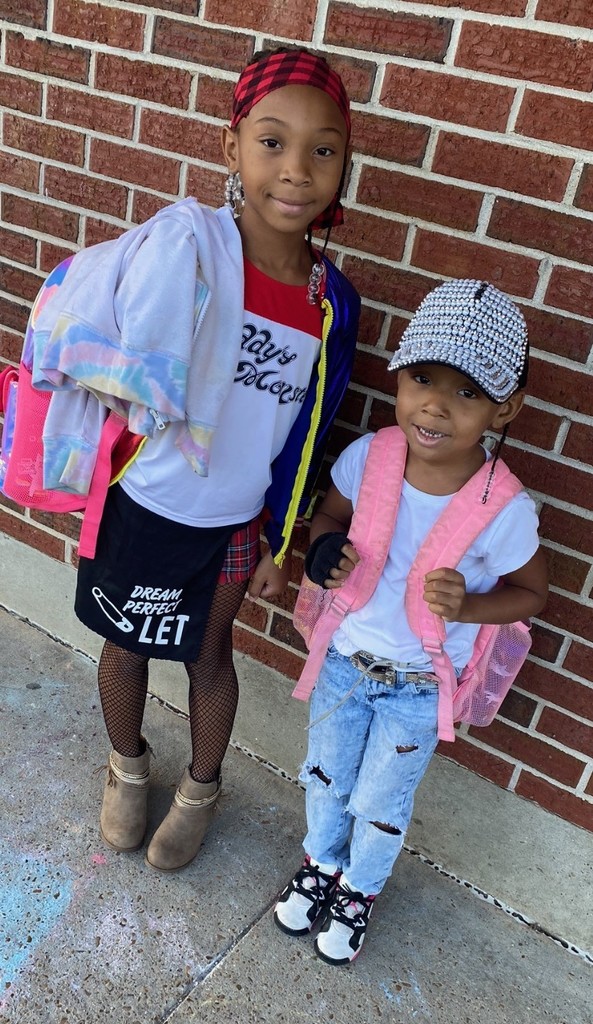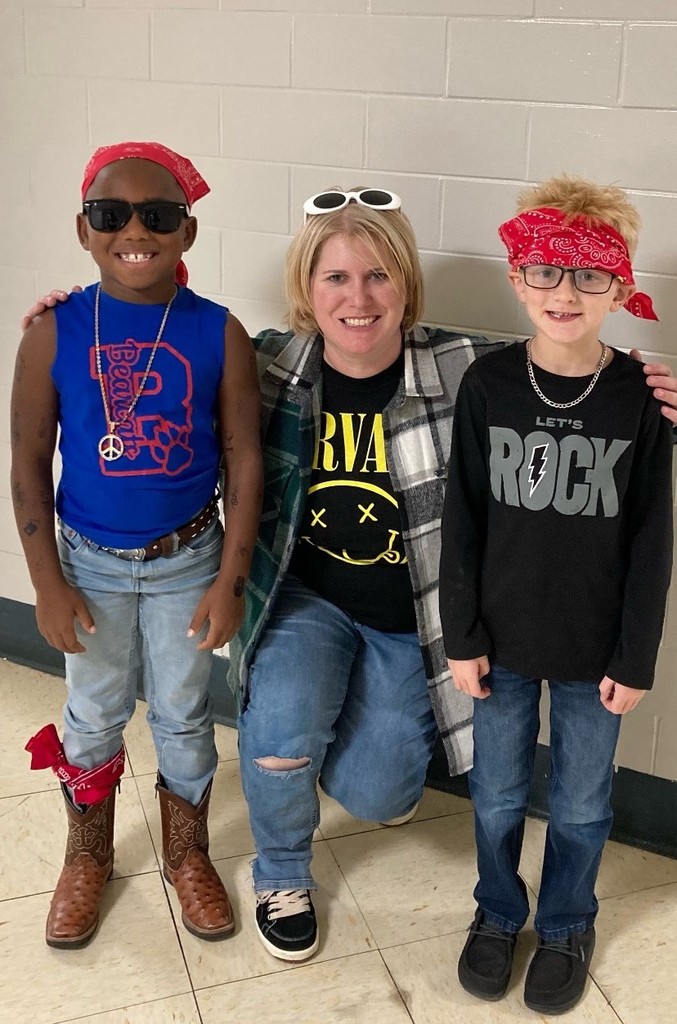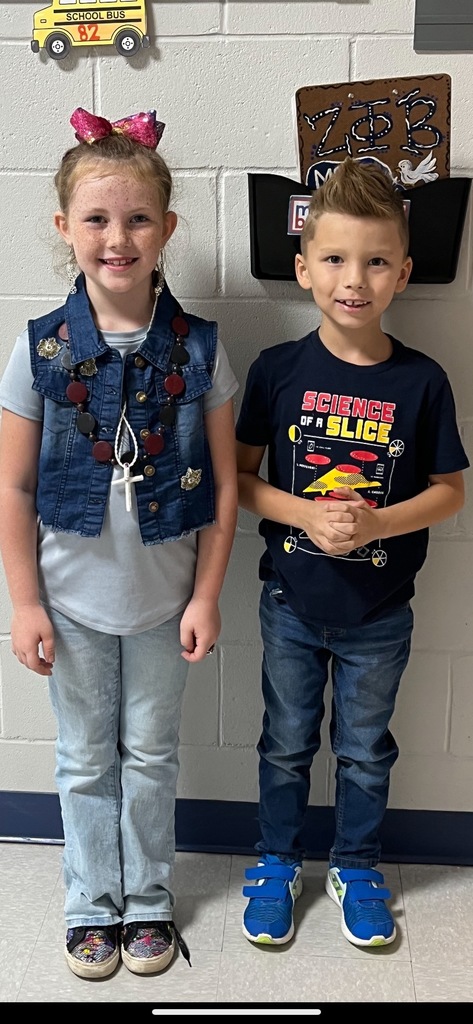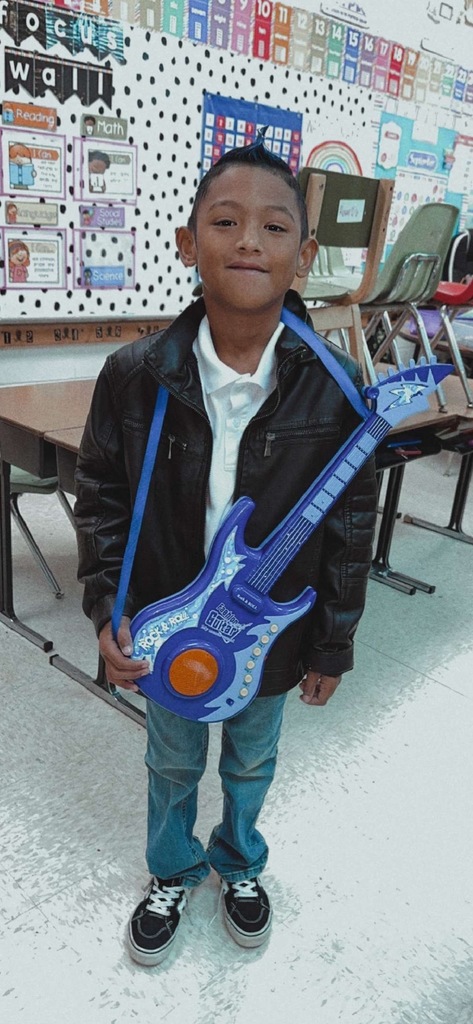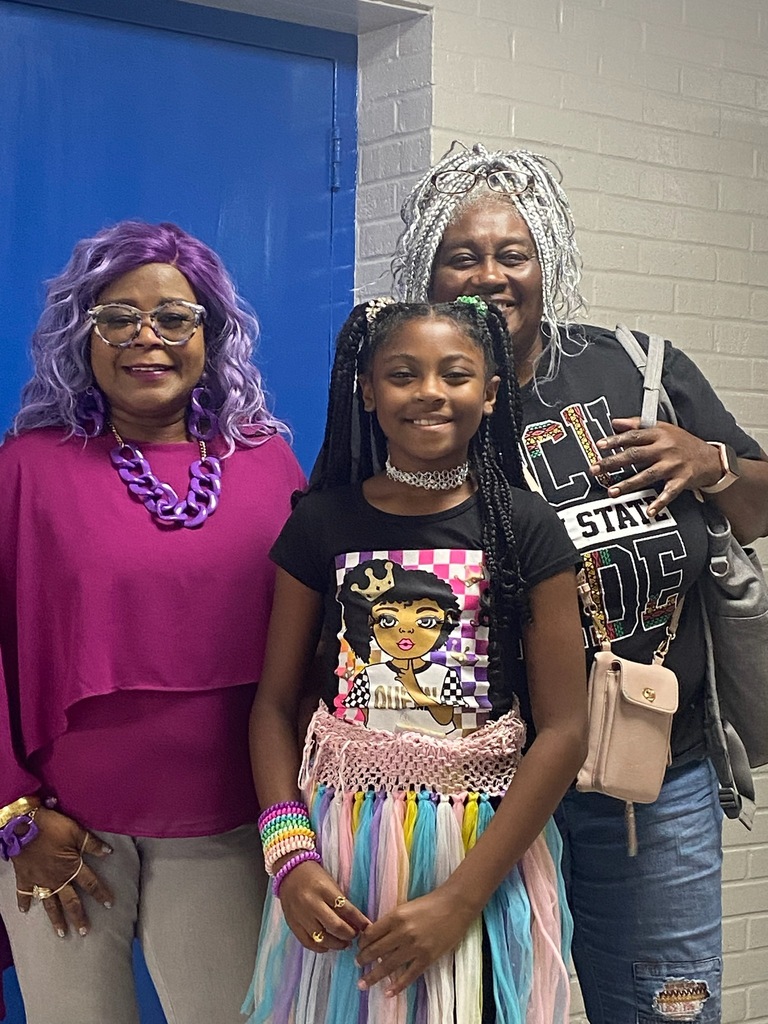 Game Day! Rock the Rebels! #pawsup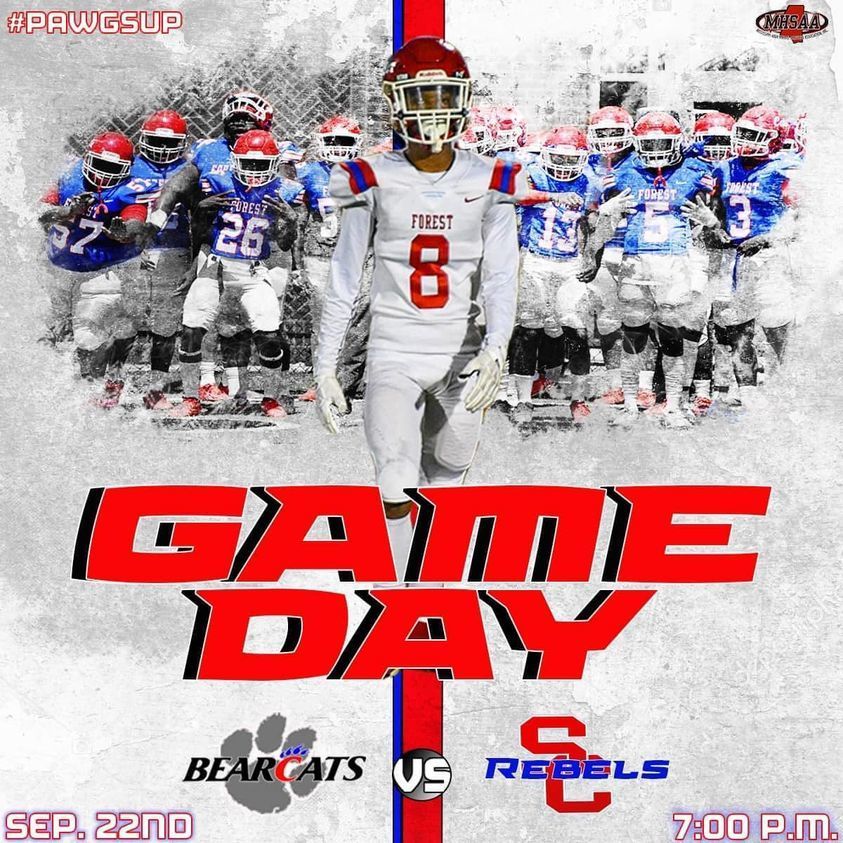 FHS Lady Bearcat Volleyball: Support the Lady Bearcat Volleyball Team this week as they continue in district play today, September 19th at Northeast Jones and Thursday, September 21st in a home game against rival, Morton! #packtheSTANDS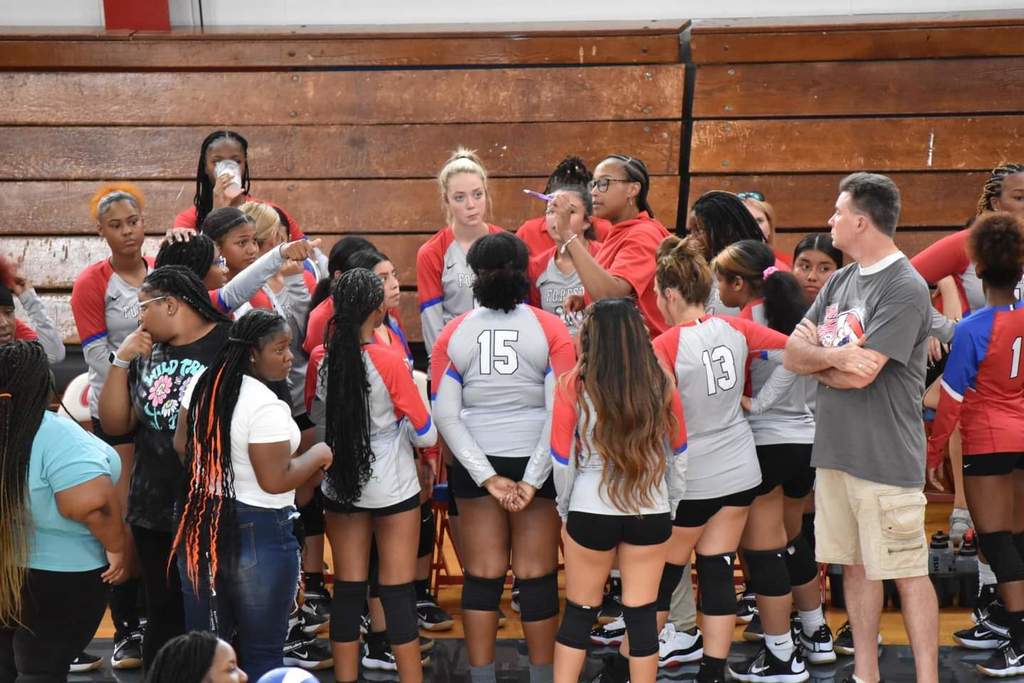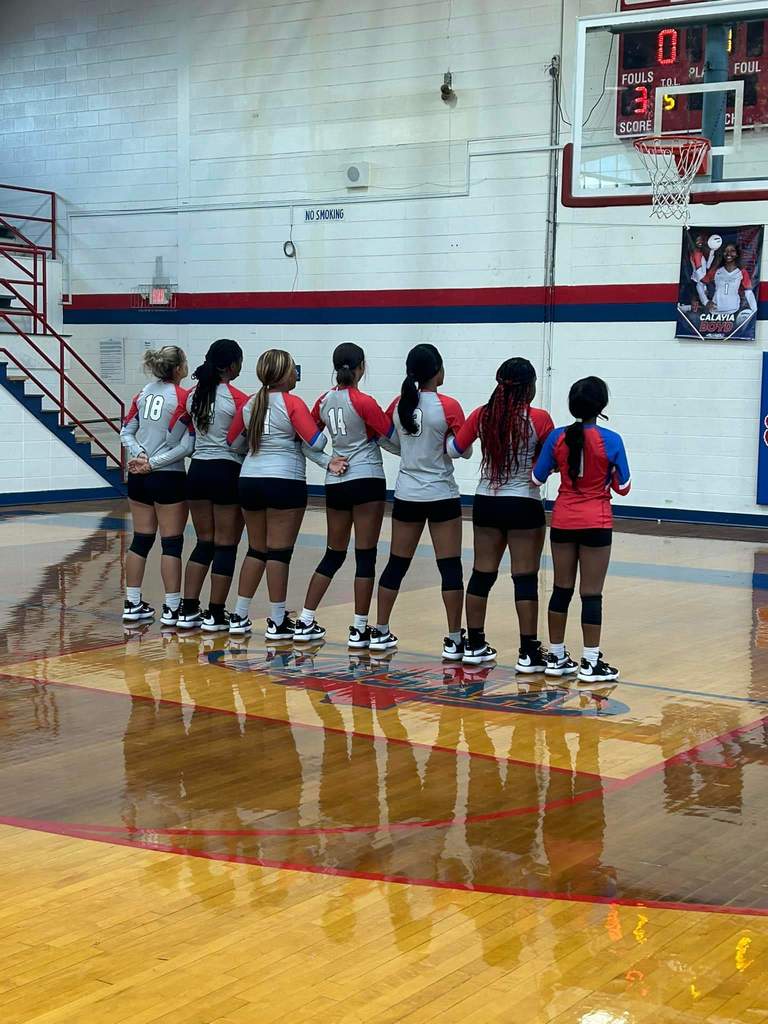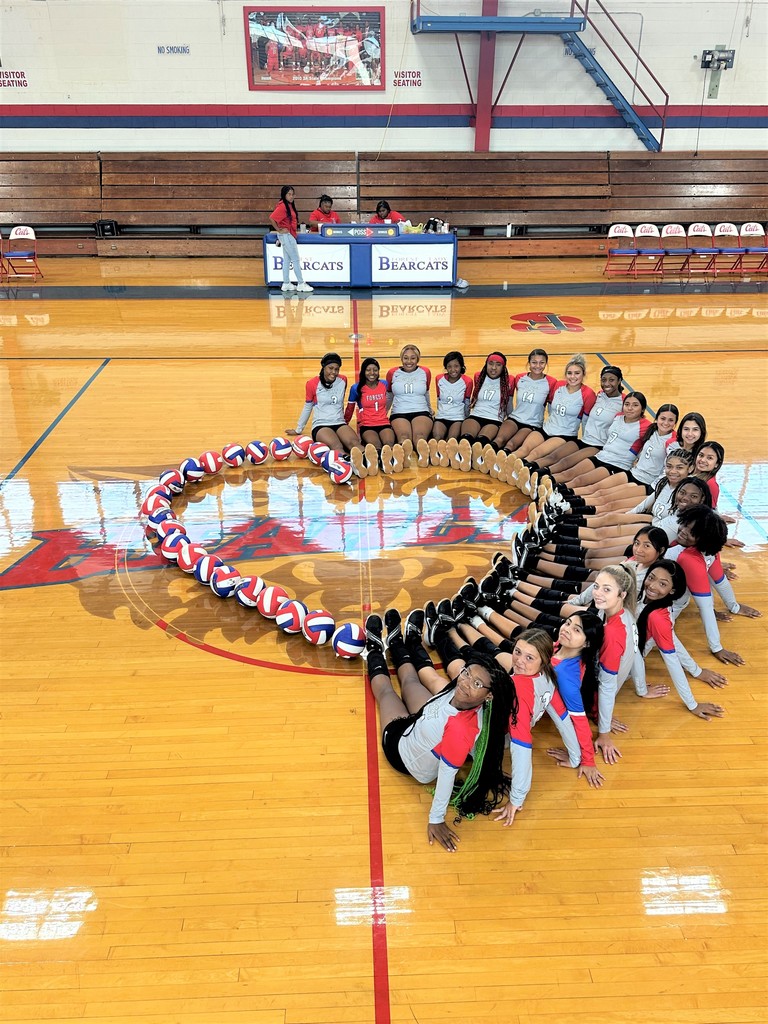 Farm Bureau Players of the Week: Congratulations to Latrell Pace and Miguel Matias. Pace plays defense for the Bearcats and had 11 total tackles, 3 of which were for a loss. Matias is the team's kicker. He had 2 points after touchdowns out of 3 attempts and kicked two field goals, 38 and 23 yards. Way to go, guys!!!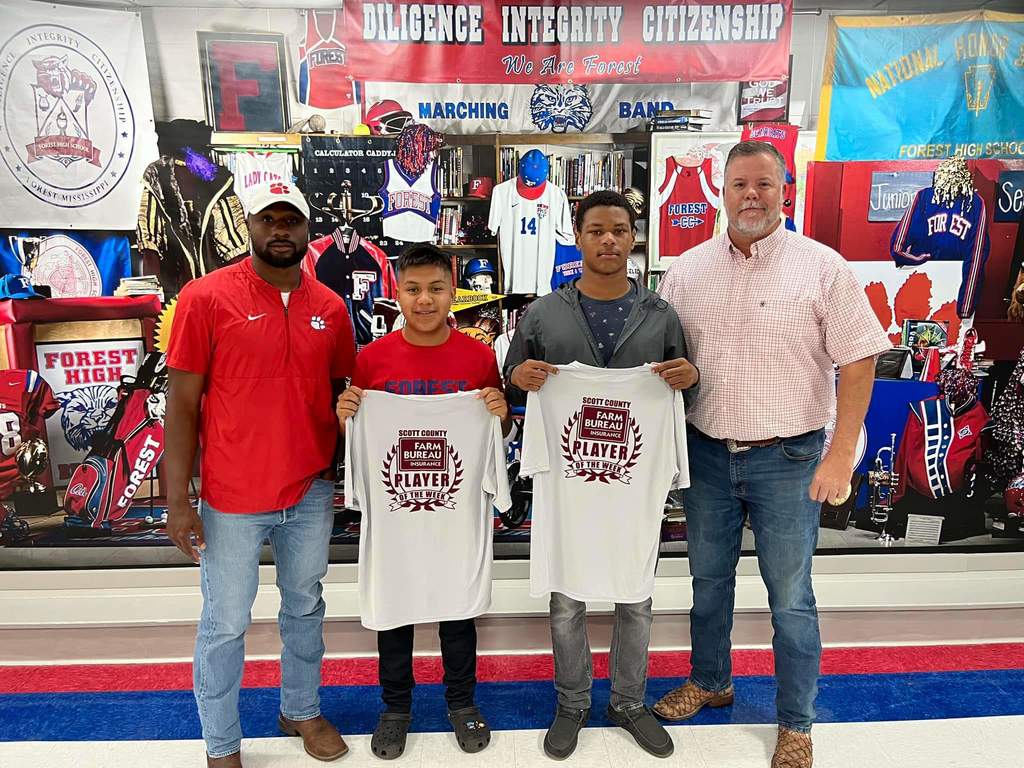 Hispanic Heritage Month is celebrated nationwide September 15th through October 15th. The EL (English Learner) Department at FES is kicking off Hispanic Heritage Month by allowing students to create Hispanic Americans Fact Books. These facts are also shared every morning in English and Spanish during morning announcements. Some students are also celebrating by wearing attire that represents the Hispanic culture.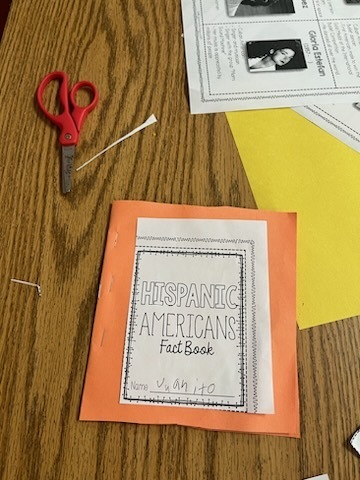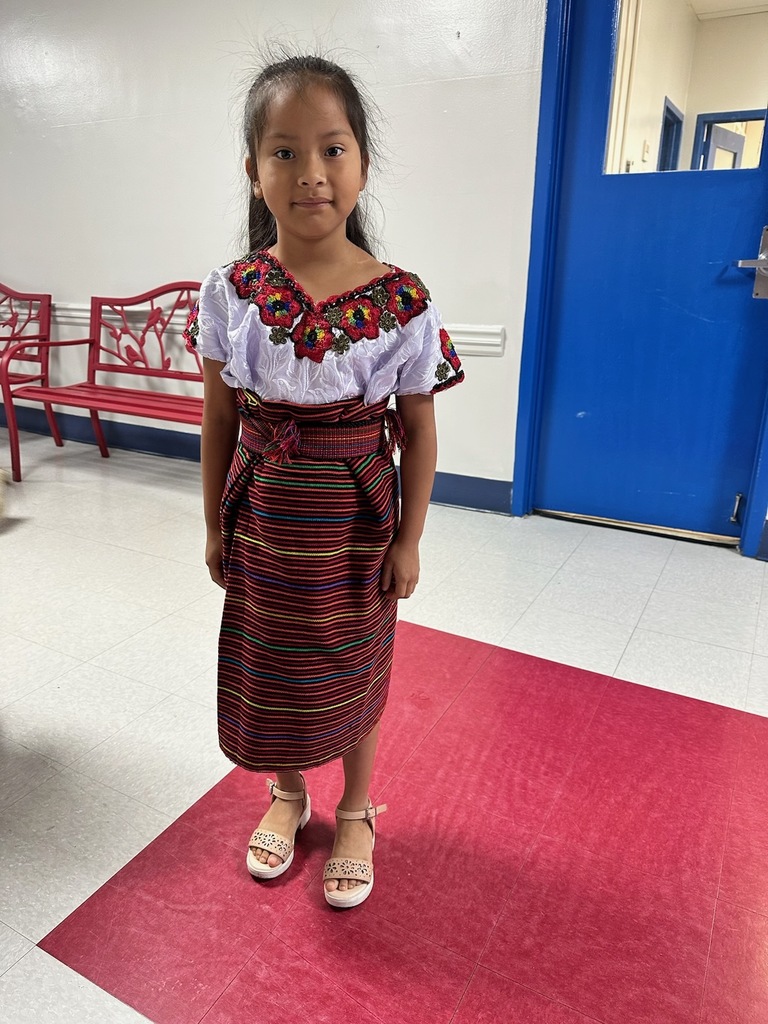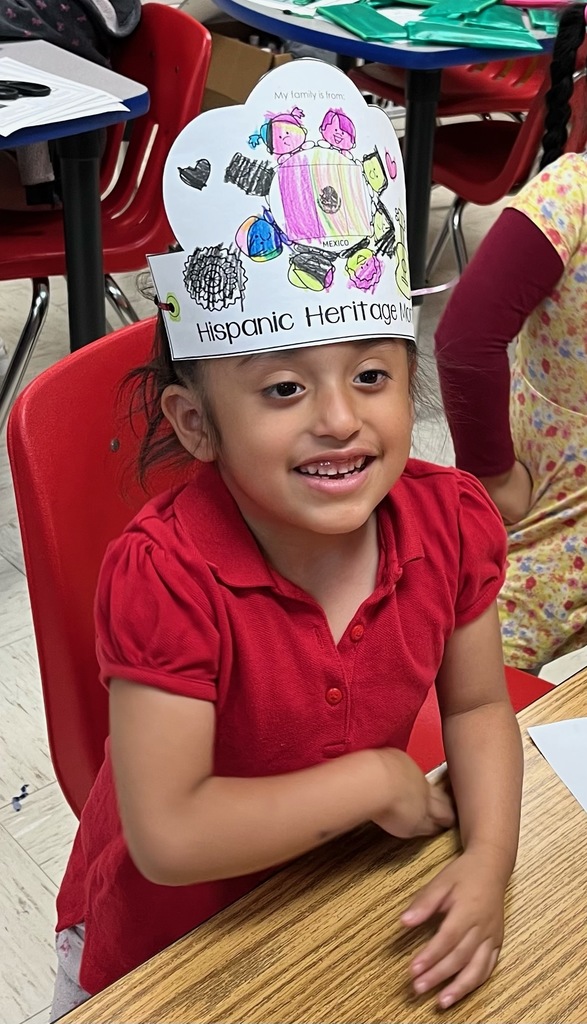 The Bearcats are ready to "Rock the Rebels!" Dress up as a Rock Star or wear your favorite Rock band T-Shirt!!! Watch the CATS roll out on the field and rock the Rebels this Friday night at Scott Central High School!! "We are the champions, my friends And we'll keep on fighting till the end..." -Queen

Great things are happening all around! Please see the following attachments for events taking place this week in the FMSD.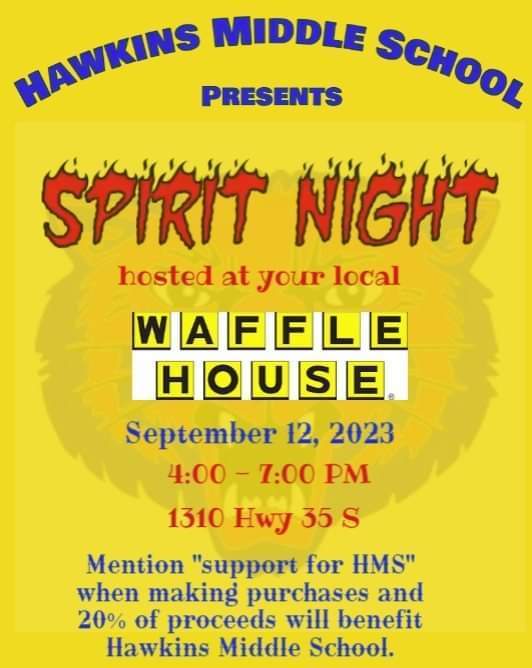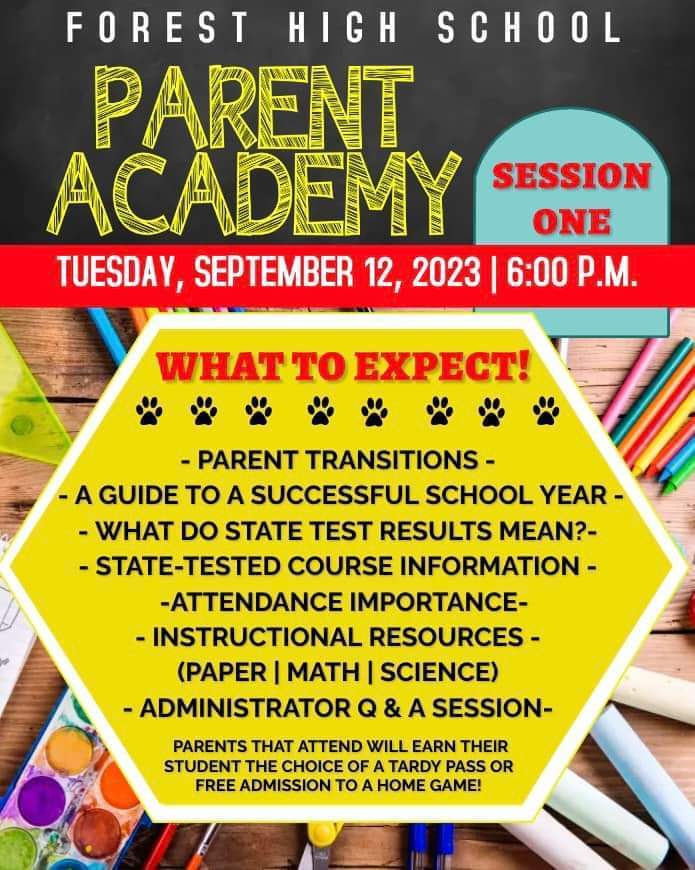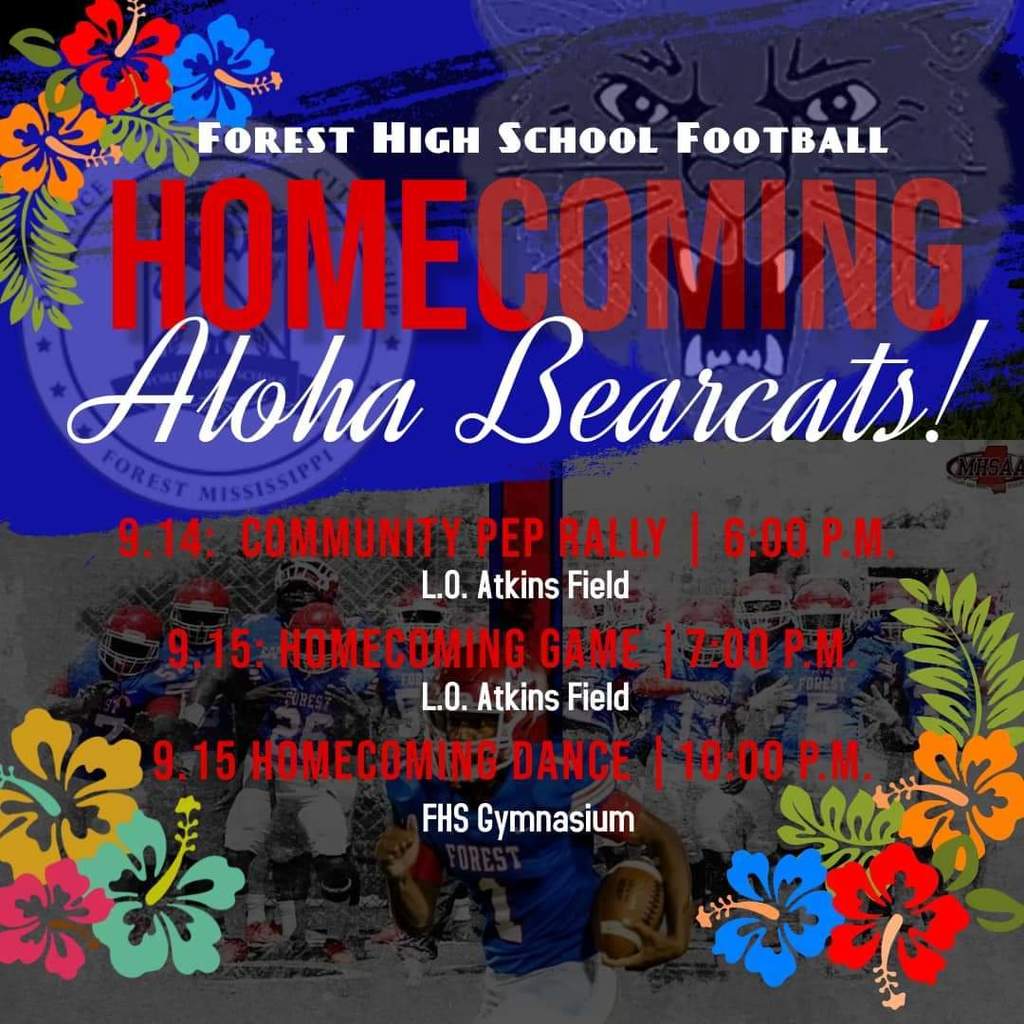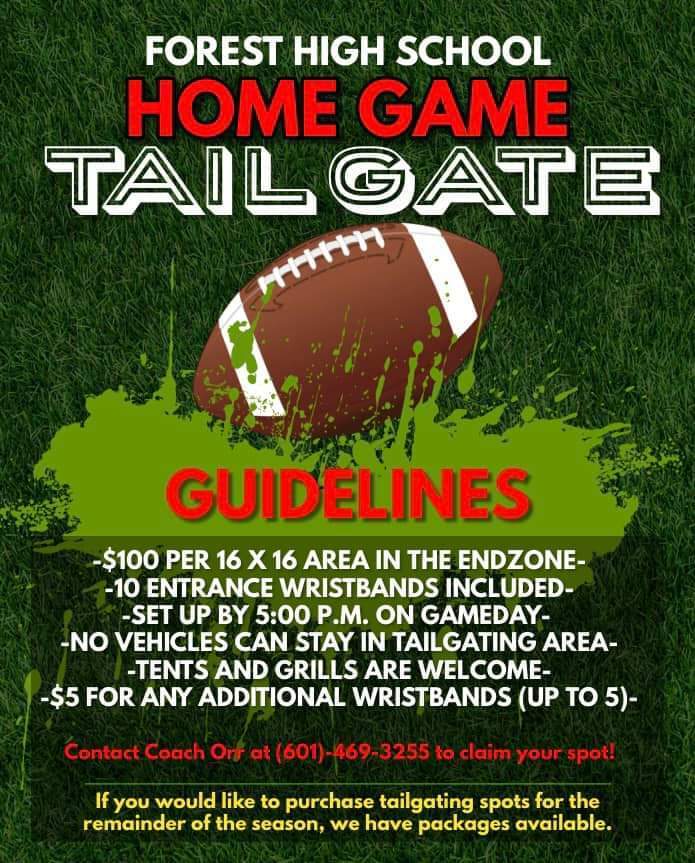 In conjunction with MDE, we are recognizing September as Attendance Awareness Month to help combat chronic absenteeism in schools. Throughout the month of September, we will share important information surrounding this topic as well as ways we all can be instrumental in combating chronic absenteeism. #attendancematters #fmsd #bearcatstrong #weareforest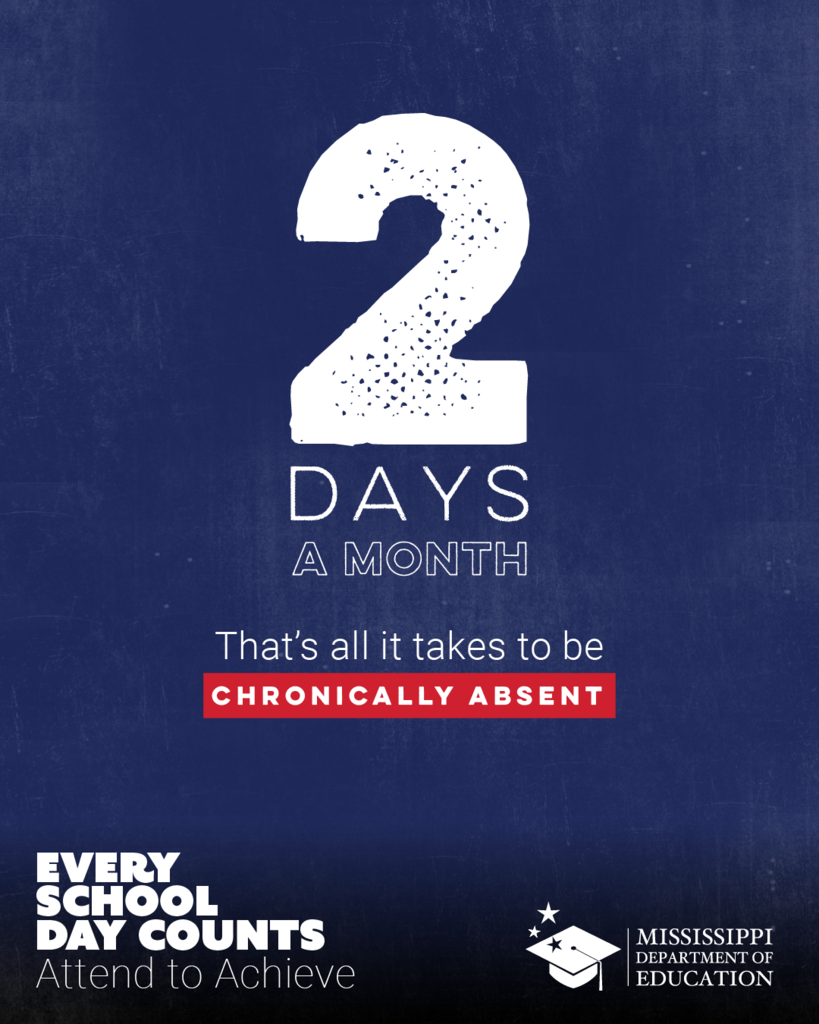 Understanding Your Child's Kindergarten Readiness Score: All Mississippi public-school children take a Kindergarten Readiness Assessment at the beginning of the school year. Schools have begun issuing assessment results to parents of kindergarten students. A student's score lets parents and teachers know whether students are on track to be proficient readers by the end of third grade. Kindergarteners who score below 530 at the beginning of the year may need extra support or interventions to become better readers.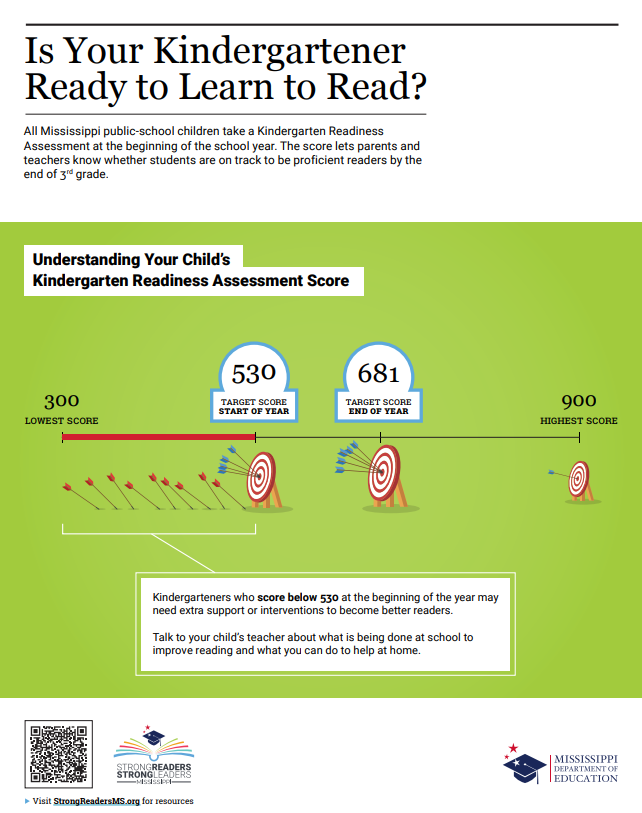 A "Welcome to Forest" Reception will be held to meet, greet, and welcome the new superintendent of Forest Municipal School District, Dr. Melanie Nelson. Please see the attached flyer for more details about this community event!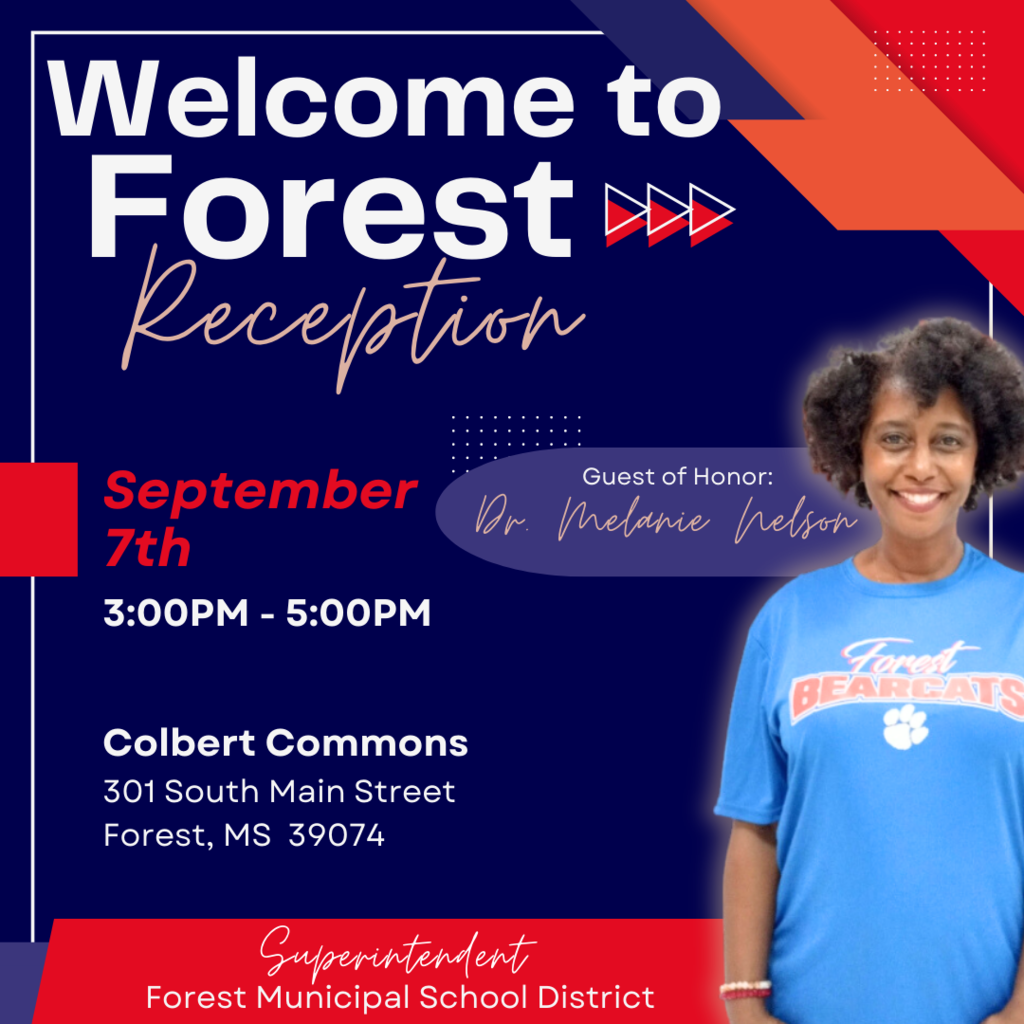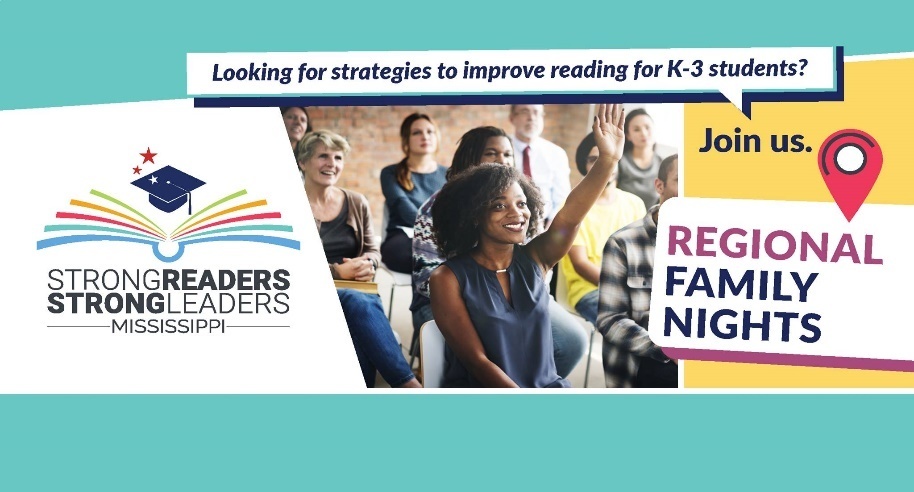 Dr. Melanie R. Nelson Appointed as New Superintendent of Forest Municipal School District The Board members of the Forest Municipal School District are pleased to announce the appointment of Dr. Melanie Nelson as the district's new superintendent. Dr. Nelson's career in education spans 31 years in public school education. Her experiences include classroom teacher for 13 years, assistant principal, curriculum specialist, and elementary principal for 10 years. She is currently the Director of Elementary Education and Federal Programs in the Biloxi Public School District, an "A" rated school district. Dr. Nelson earned her Bachelor's, Master's, and Doctorate degrees from the University of Southern Mississippi. In her role as Federal Programs Director, she has managed million-dollar budgets and has partnered with agencies such as the Kellogg Foundation and the Keesler Air Force Base to bring grants into the district which benefitted students and teachers. Dr. Nelson has also been active in the community by utilizing her grant writing skills to secure a community grant to support literacy and English Language acquisition and GED attainment. All the elementary schools under her supervision are rated "A" or "B". The Board members worked with the Mississippi School Boards Association in the superintendent search process. After a three-week search time frame, there were 13 applicants from inside and outside the state. The Board set prior documented leadership in a successful school district, experience in improving academic achievement, experience in a school or district with a high ELL student population, the ability to develop a climate of trust and openness with all stakeholders, and visibility in the schools and the community as key characteristics for the new superintendent. Charles Longmire, FMSD Board President, stated, "After a nationwide search for the best qualified candidate to lead the district in a positive direction, the board has chosen Dr. Melanie Nelson. She possesses proven leadership skills and a working knowledge of how to improve student achievement. The Board members look forward to partnering with her to serve the students of FMSD. The Board is also appreciative of the input from the faculty, staff, and community members during the search process." Dr. Nelson is a 2018 graduate of the MSBA Prospective Superintendents Academy. She received the Service to the Community and Continued Education to East Biloxi Award in 2021 and was presented with the National Association of Federal Program Administrators State Leadership Award in 2020. She is a member of several professional and community organizations.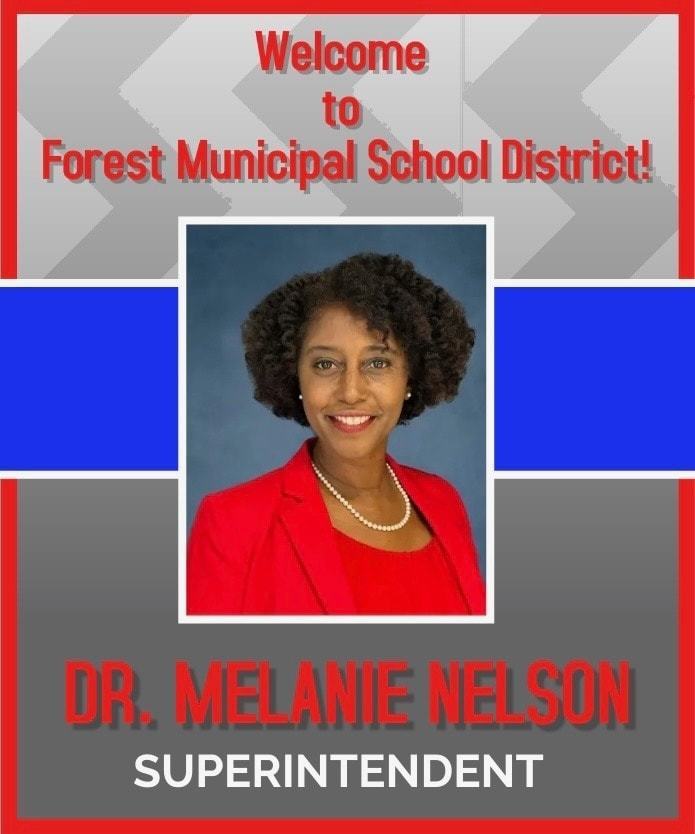 FMSD Open House has been rescheduled for Tuesday, August 15th. Each campus will be open from 4:00 p.m. - 6 p.m. to greet students and parents.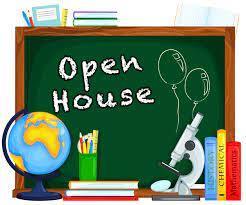 Consulte los folletos para obtener informacion sobre Open House.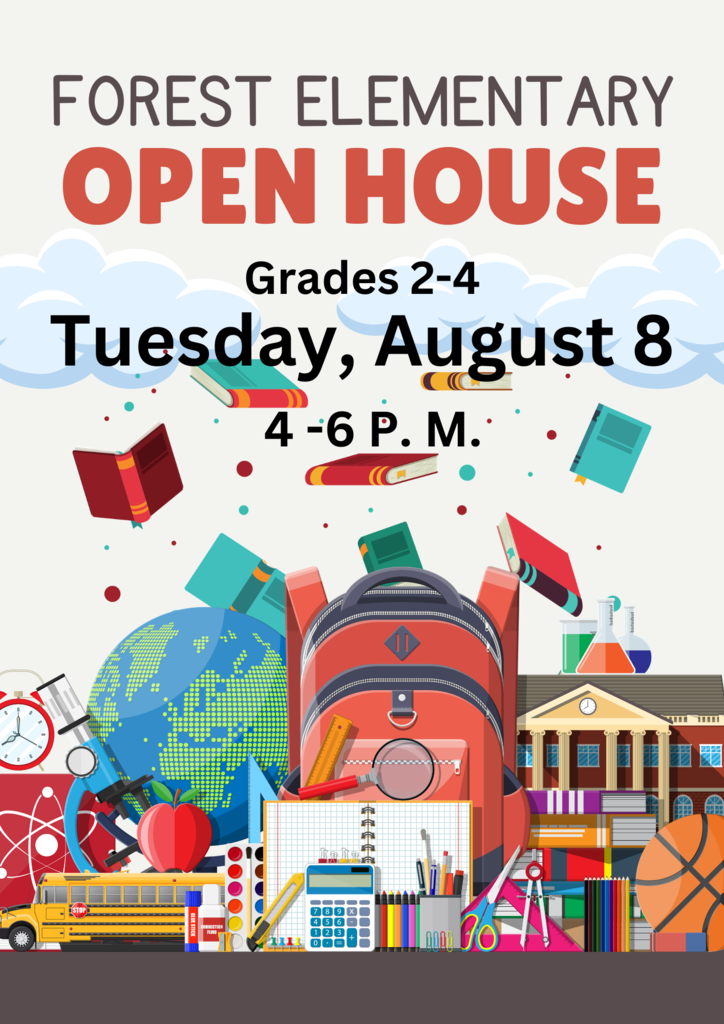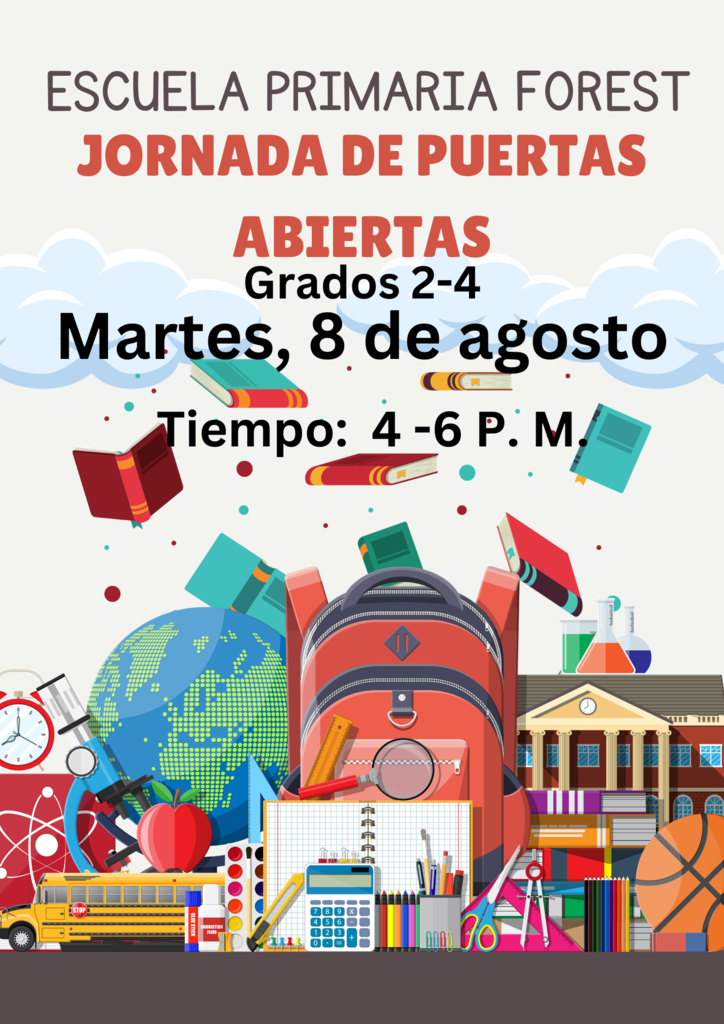 Car rider drop-off and pick-up will be at the front of the building this year. Remember, students can not be dropped off before 7:20 AM. Students may be picked up after school as early as 2:50 PM.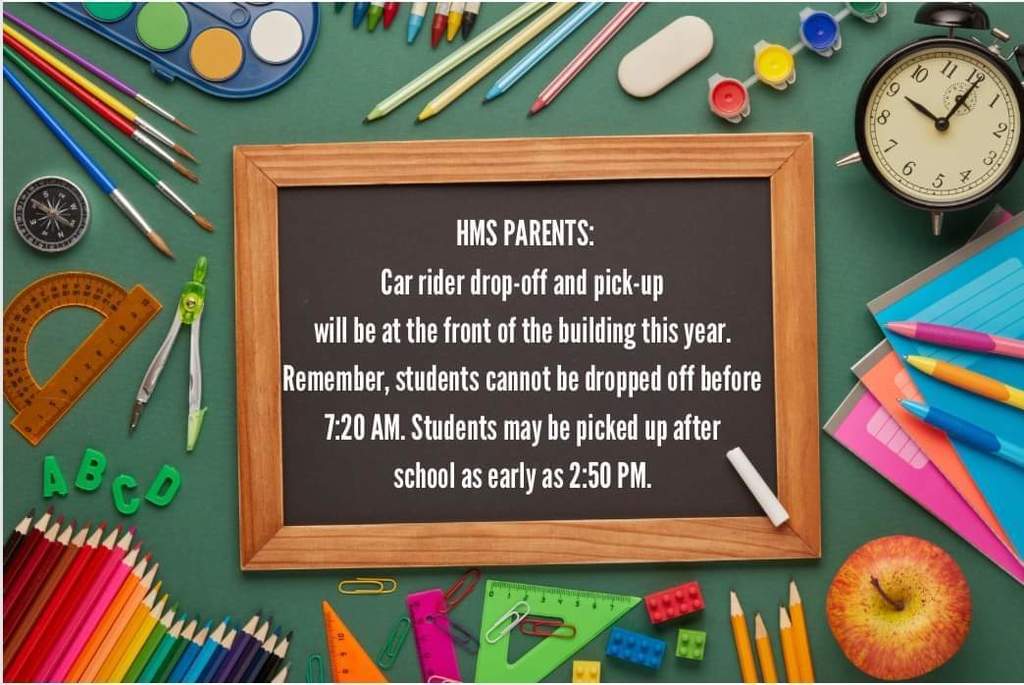 Don't forget to pick up your schedules today from 8 a.m - 3 p.m if you have not already done so.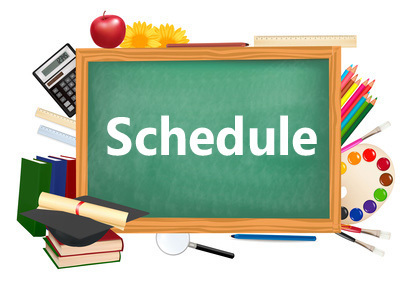 Welcome Back, Bearcats!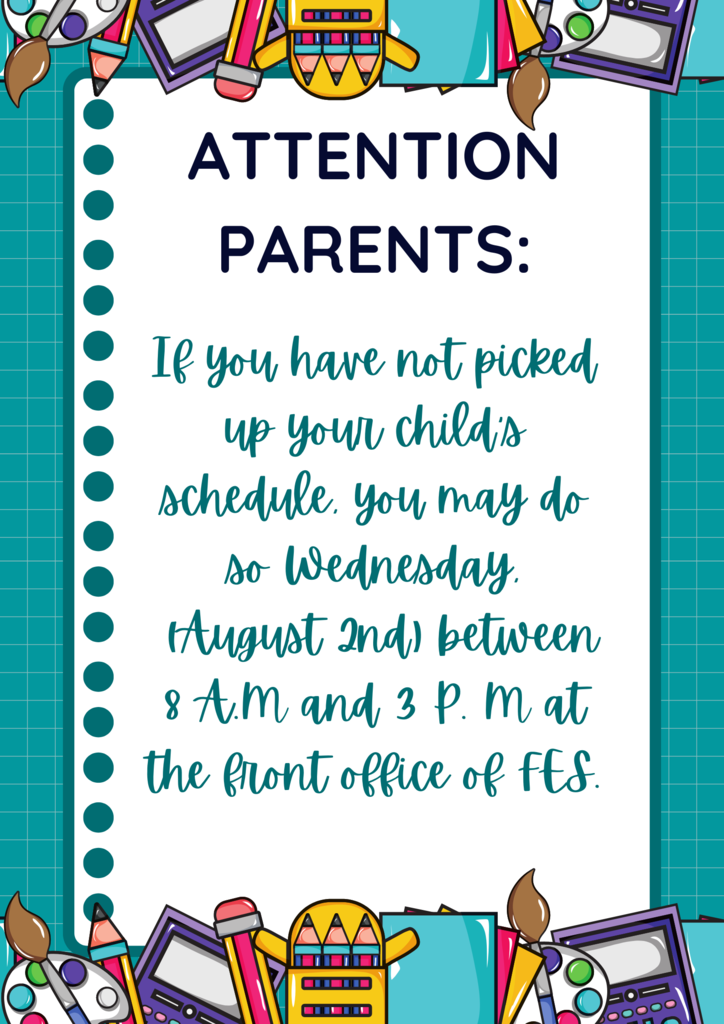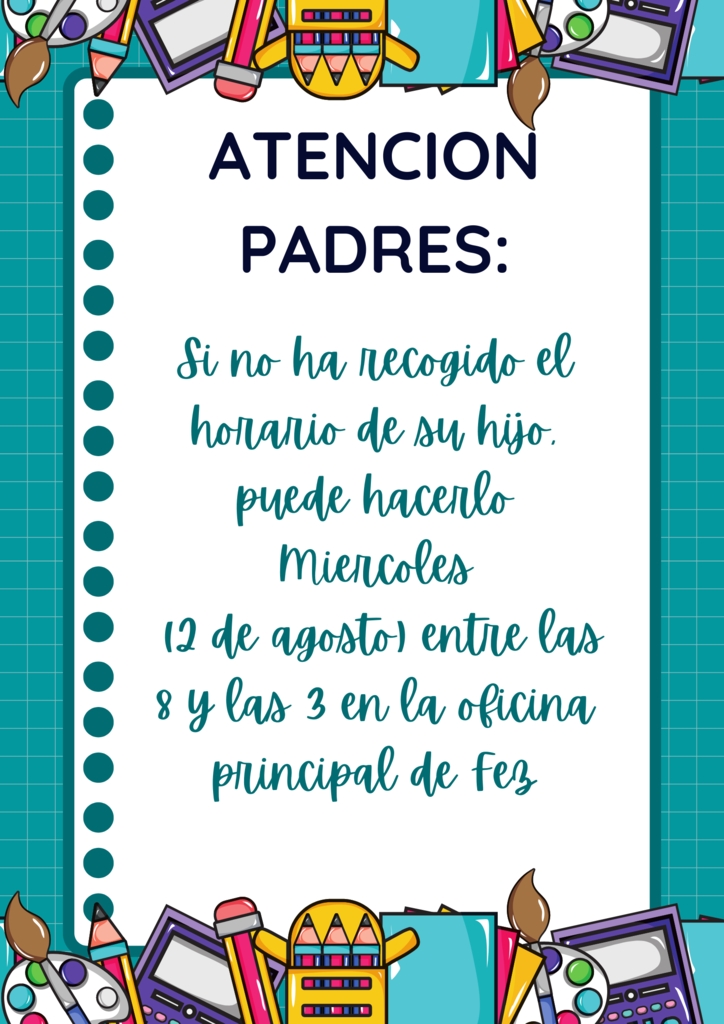 The FHS Volleyball season will kick off in about a week!! This is going to be an exciting, fun, and historic season for Forest High School: Home of the Bearcats Volleyball! We are looking forward to packed stands and support!! Go LADYCATS!! **There is one change to the schedule. The home game versus Kemper County on 8/8 has been moved to 8/14.**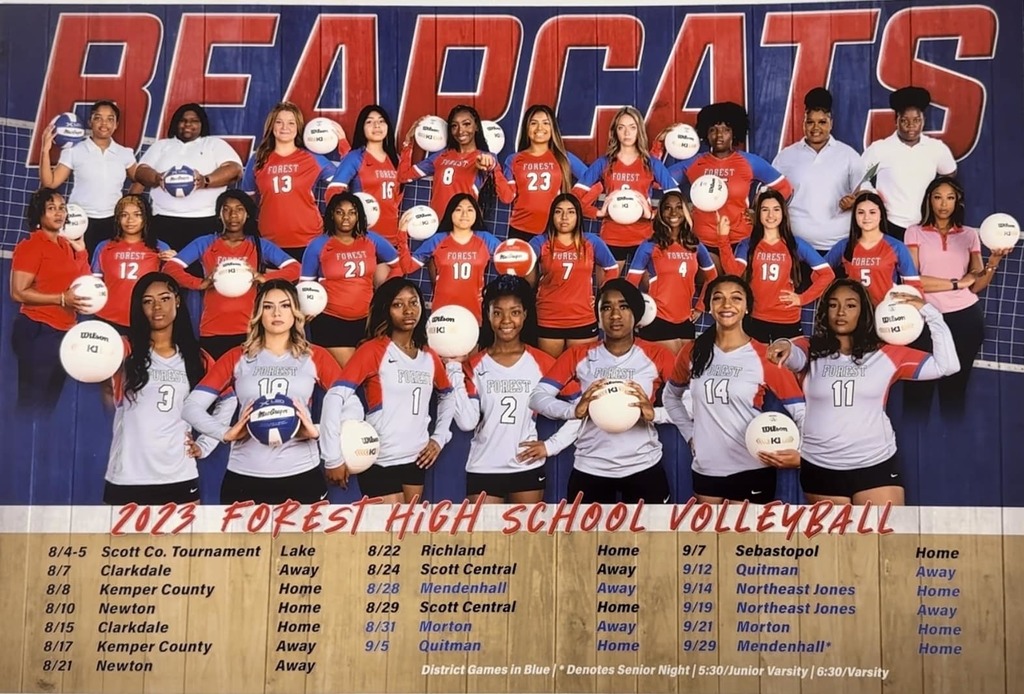 FES Kindergarten and First Grade Open House