We are so proud of our Elementary Bearcats! FES is growing academically! Congratulations to all staff and students, your hard work and dedication is paying off!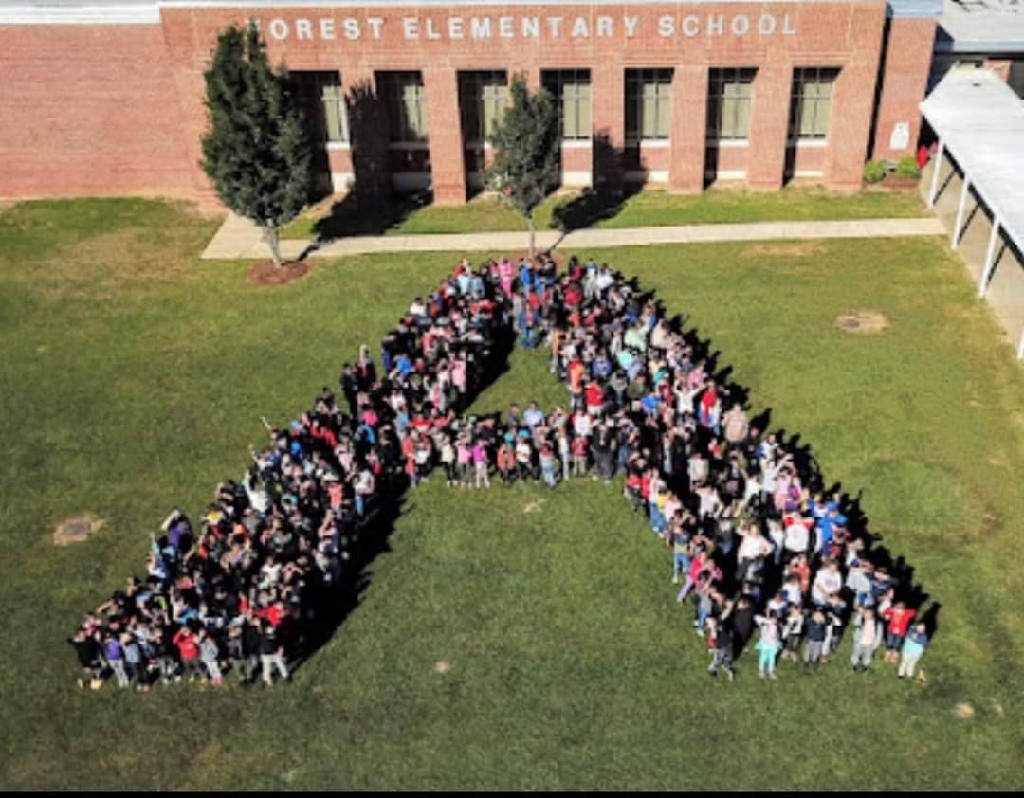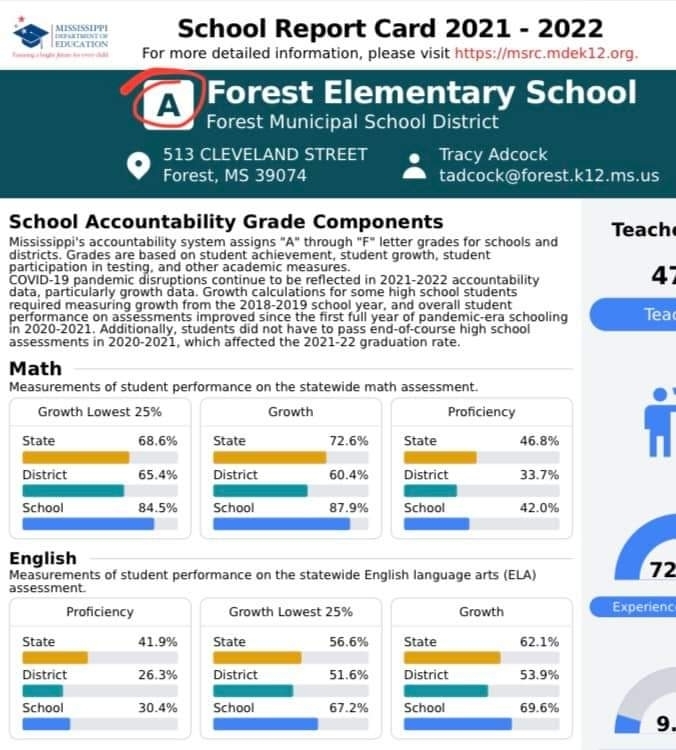 As part of Hispanic Heritage Month, Forest HS displayed flags of Hispanic countries in the gym before last Friday's pep rally.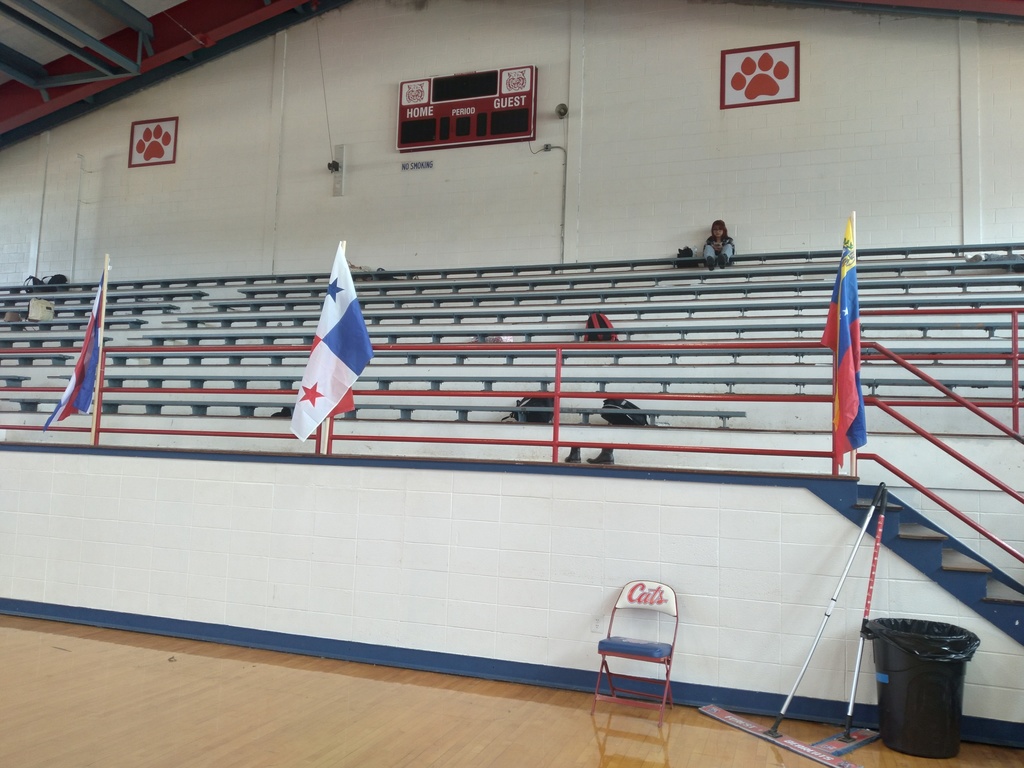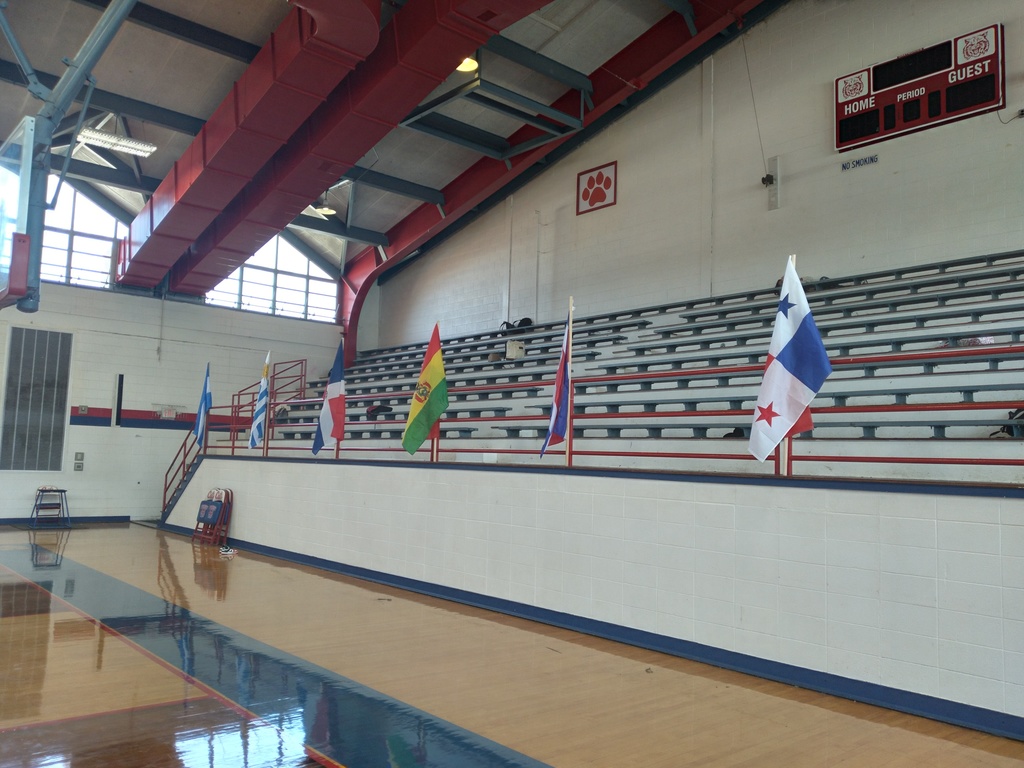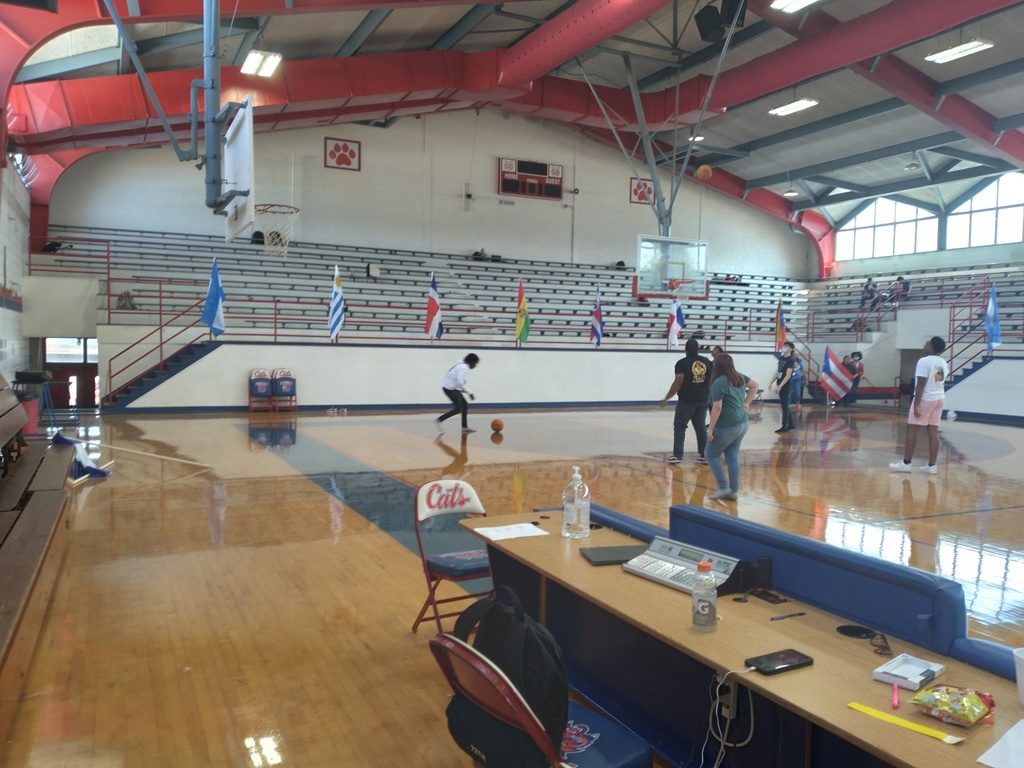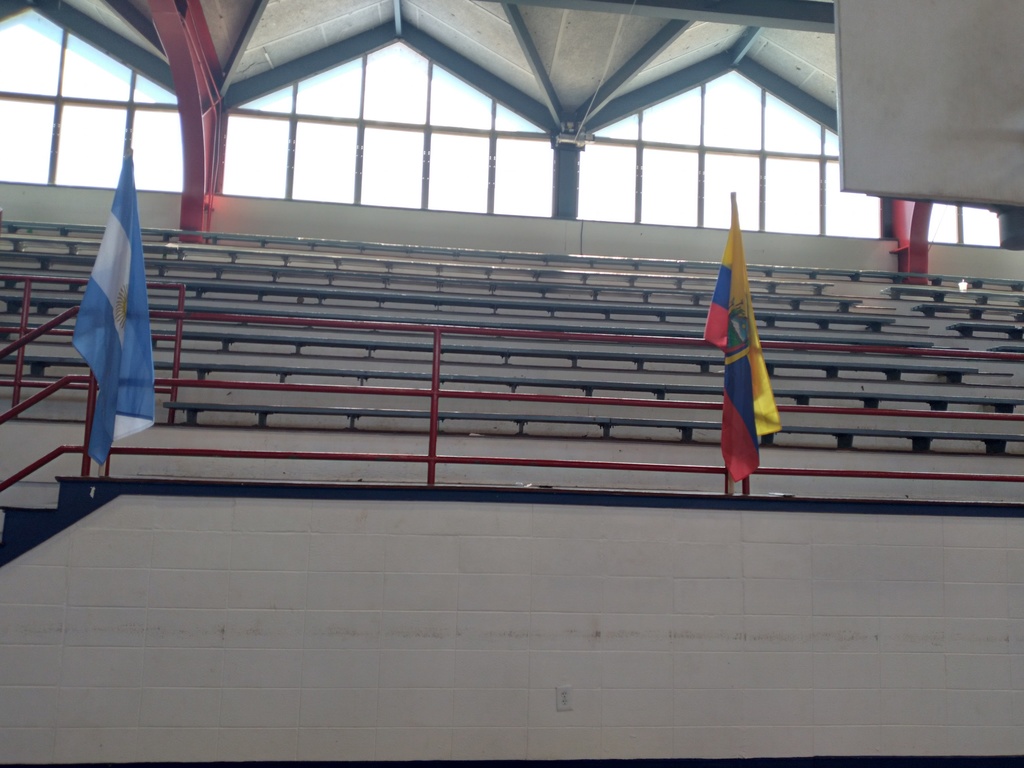 Forest United Methodist Church hosted the Blessing of the Bearcats on September 25. Pastor David Slaughter welcomed Bearcats athletes, coaches, parents, and staff for a great day of fellowship.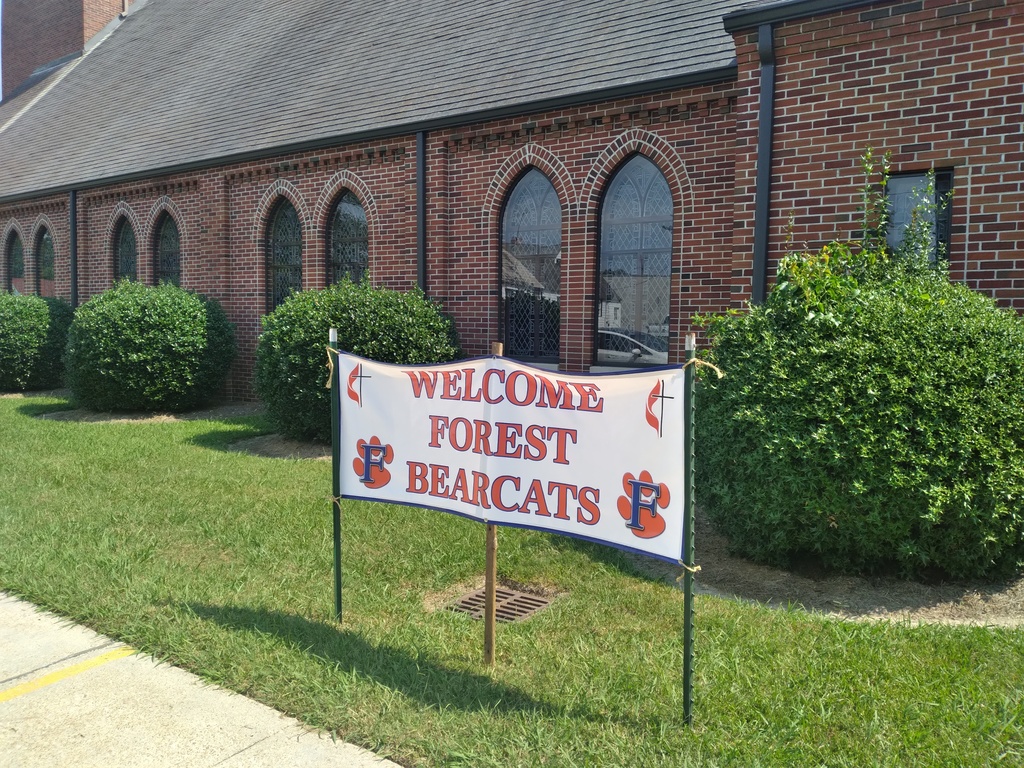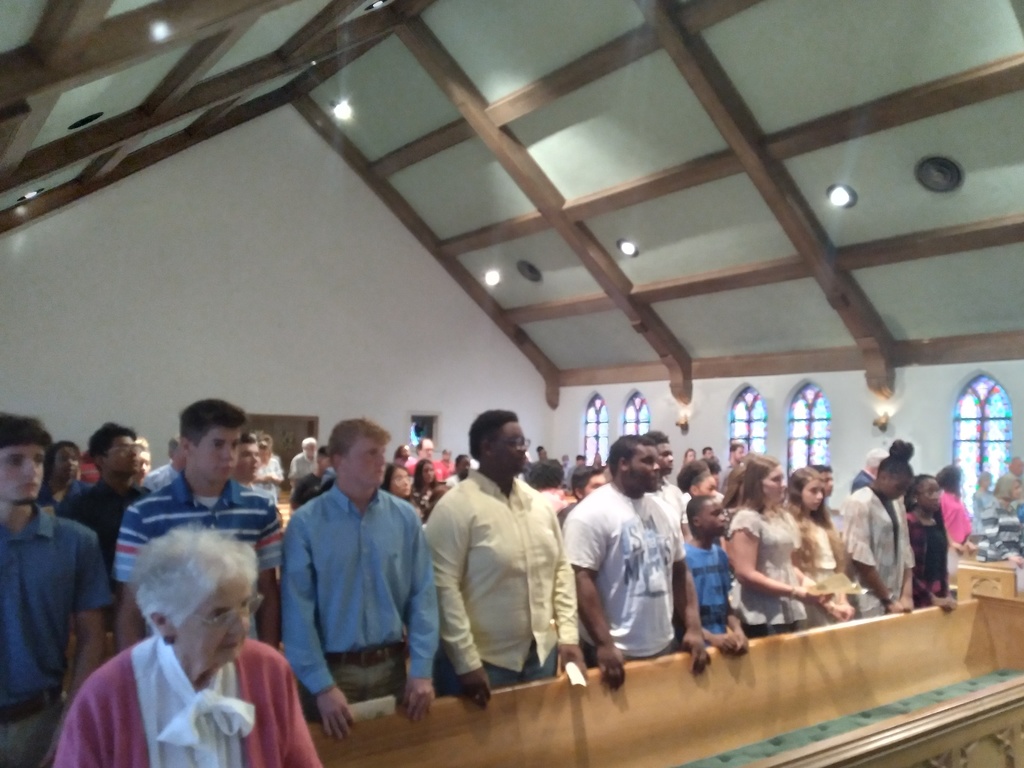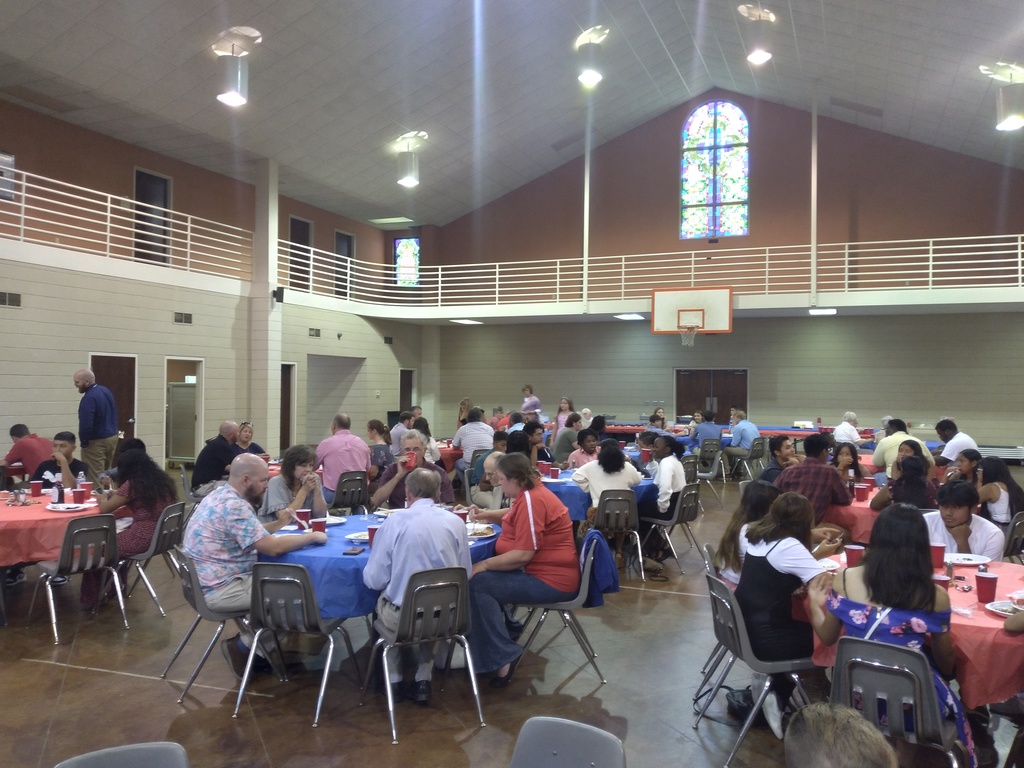 FES Little Hippie Bearcats were on the scene last Friday for spirit day!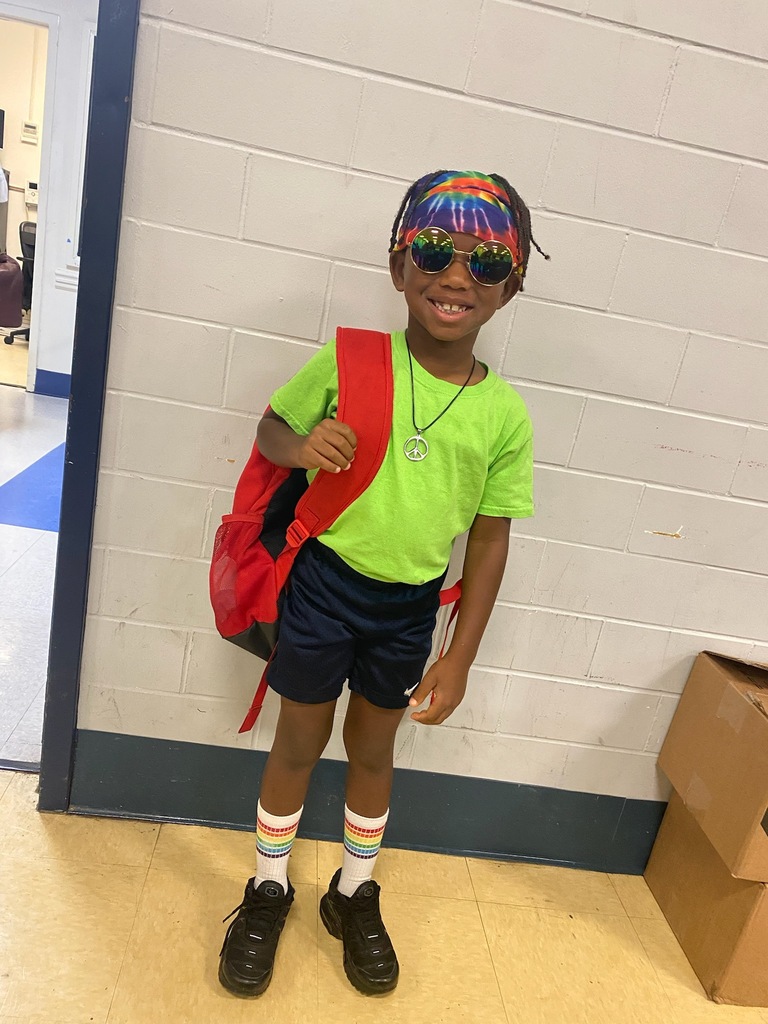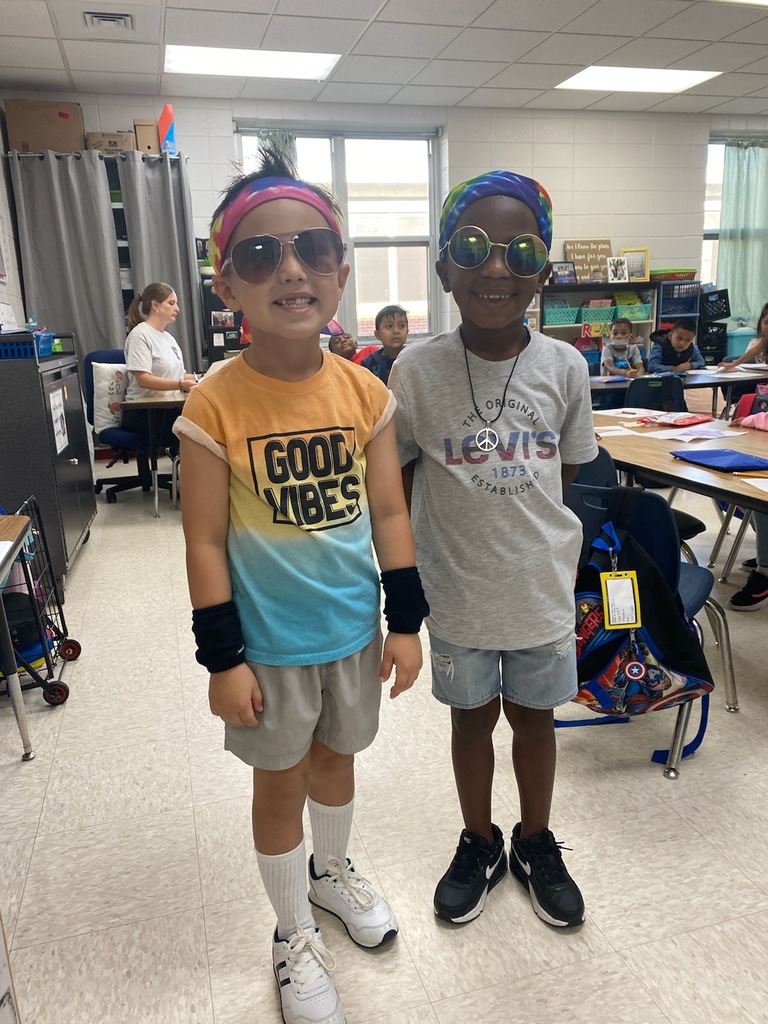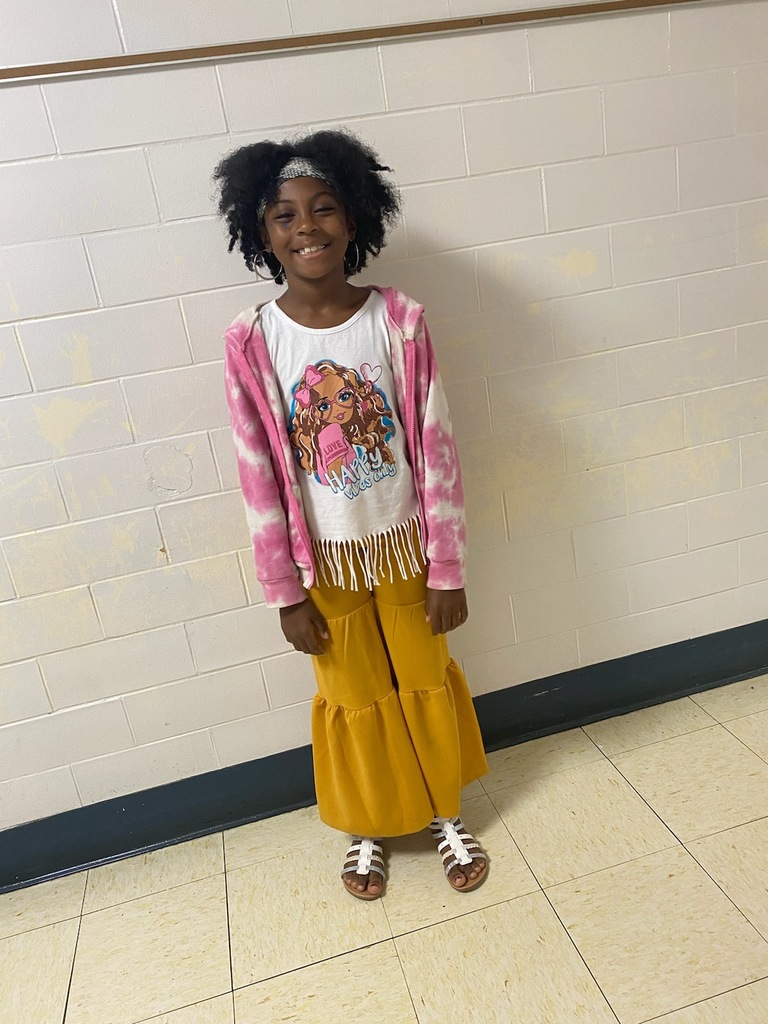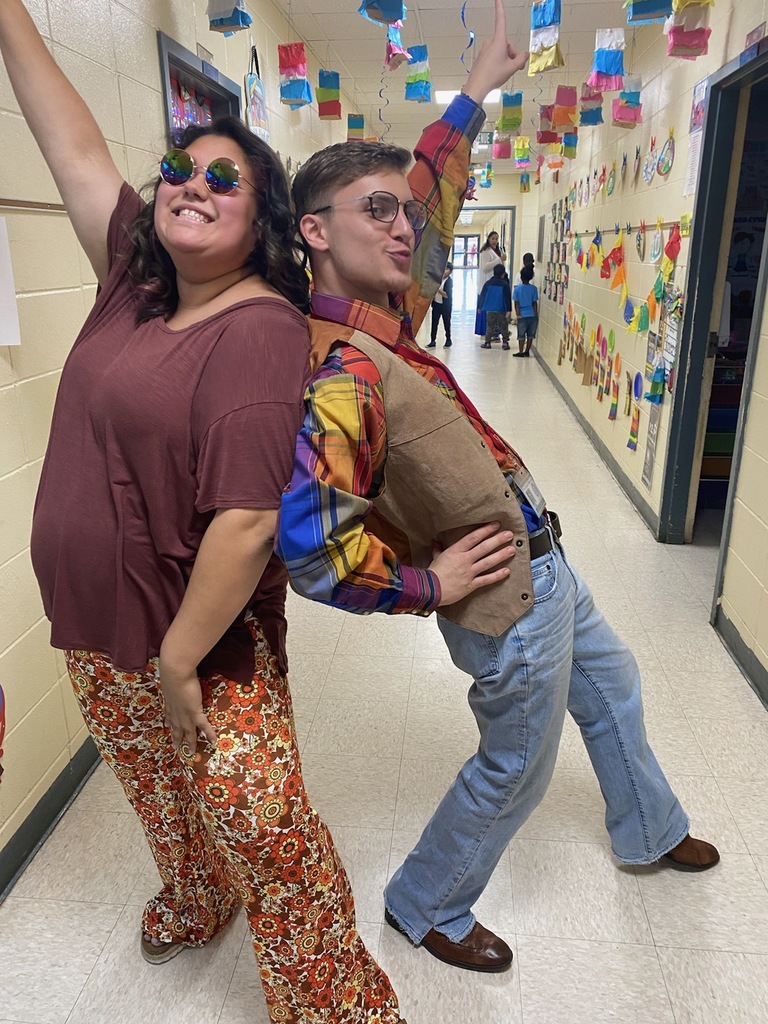 The Pride of Forest Marching Band received the following awards at the Excalibur Marching contest in West Lauderdale: Superior ratings in the captions of Drum Major, Percussion, Color Guard, and Band; Best in Class awards for Drum Major, Percussion, Color Guard, and Band; and Grand Champion award for having the overall highest score (across all captions) of the day. We are SUPER proud of our Band Bearcats and all of their hard work and dedication to The Pride of Forest Marching Band!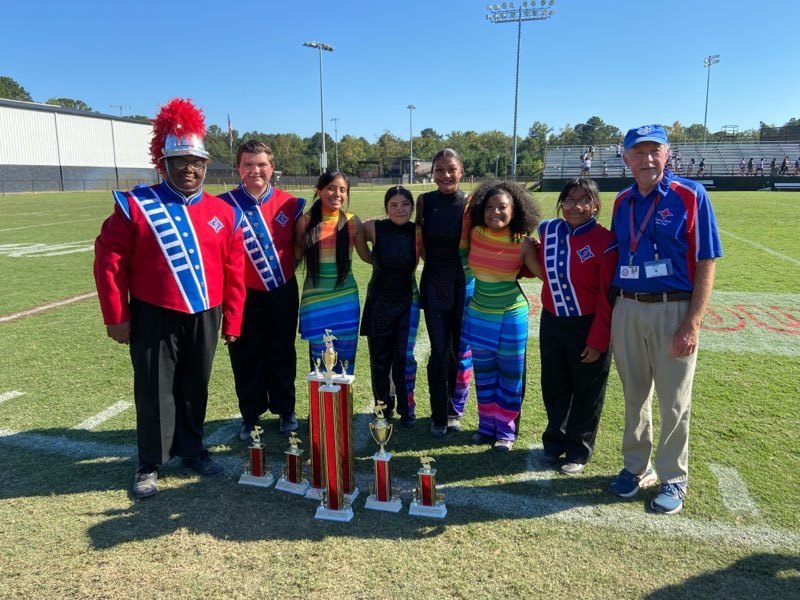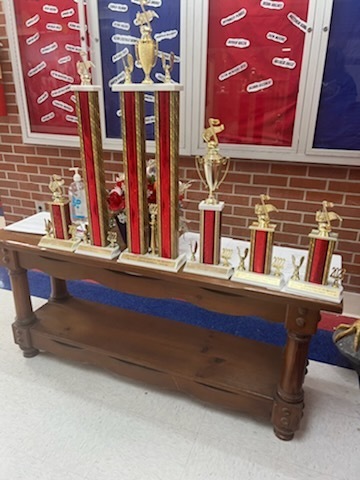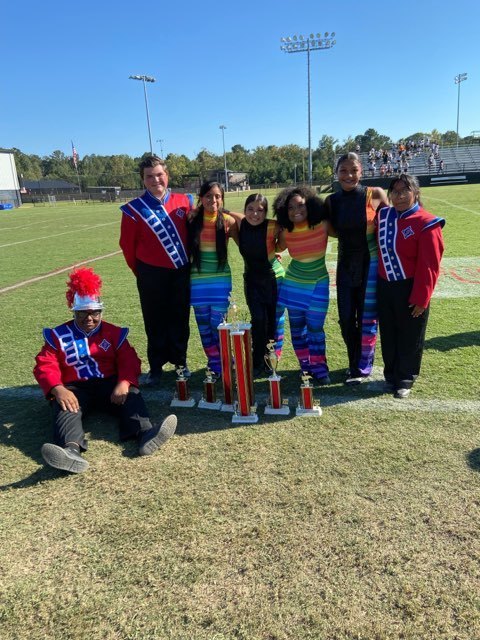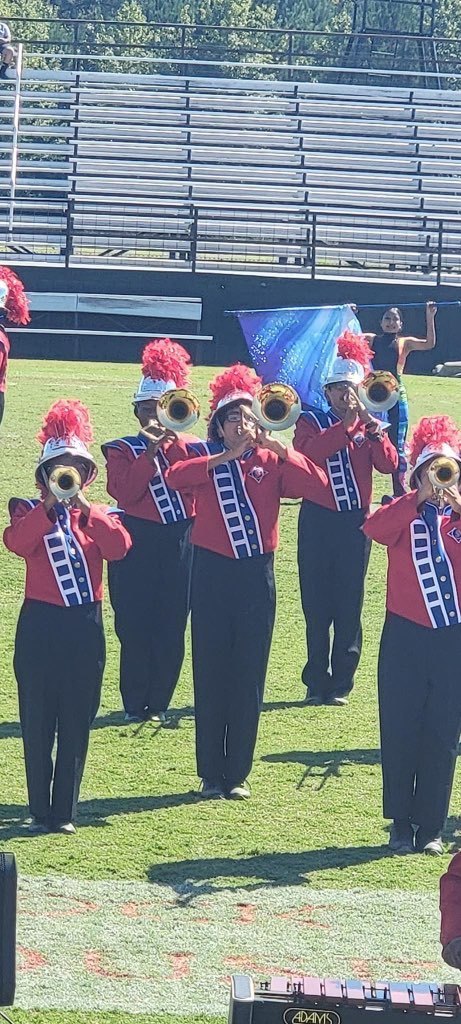 October 3-6 is Homecoming Week!!! The district will be participating in Spirit Days! Students, don't let the principals and teachers outshine you! Let's see each campus do their best to represent Bearcat Nation! Monday- Cartoon Crazy- dress like your favorite cartoon character Tuesday- Movie Day- dress like your favorite movie character Wednesday- Decades Day- dress like any time periods- 70s, 80s, 90s, etc. Thursday- Super Hero Day- dress like your favorite Superhero All outfits must be in compliance with the student handbook! Let's go CATS!!!!!


Scenes from FES 1st Grade Parent Night: Pizza and playground time was provided for students in attendance so that parents could participate in rotations throughout the first grade classrooms. During rotations, they experienced innovative methods for teaching first grade standards. Thank you, parents, for your participation! Together we can achieve more! #ParentEngagement #FES #activatingadesiretolearn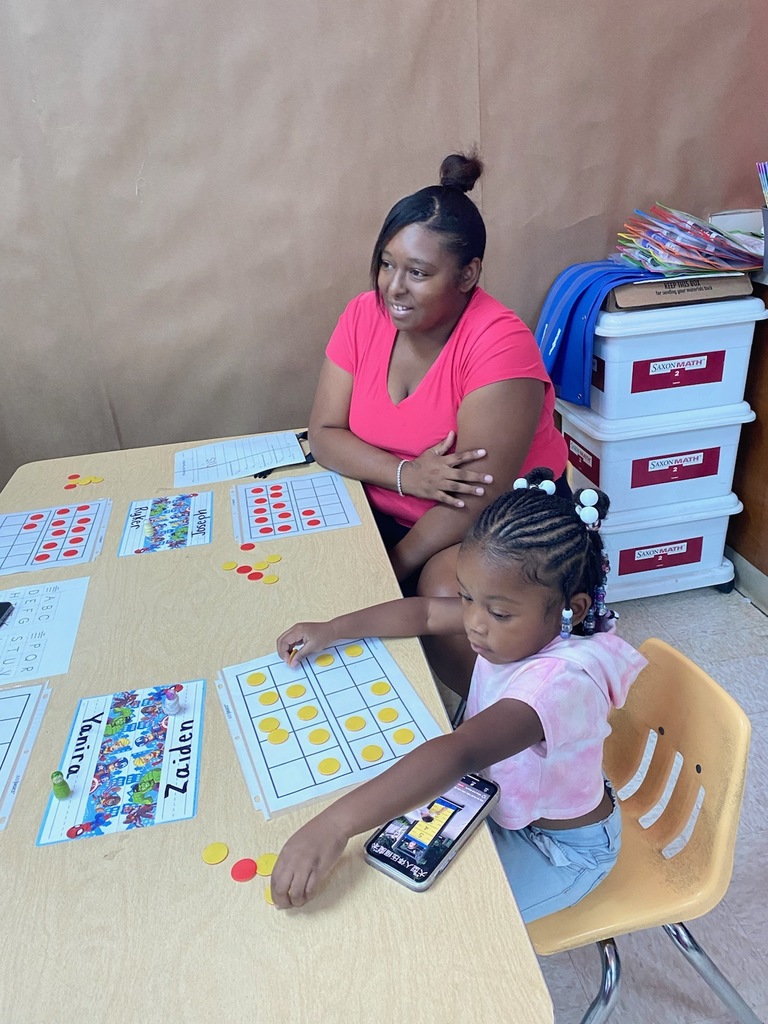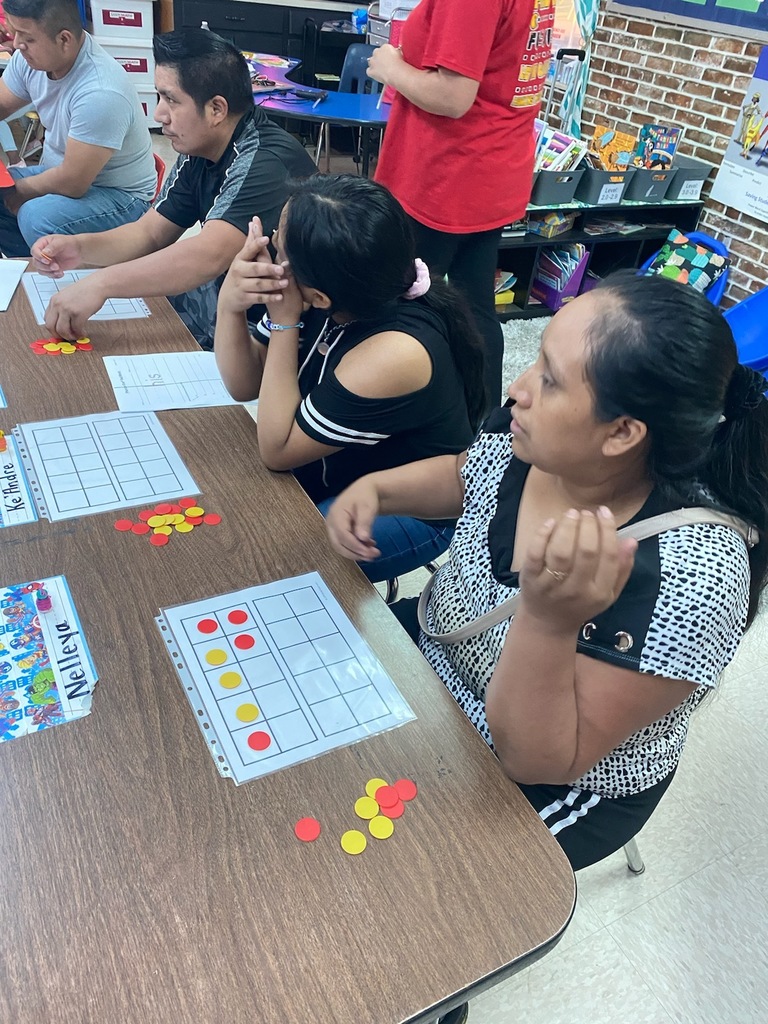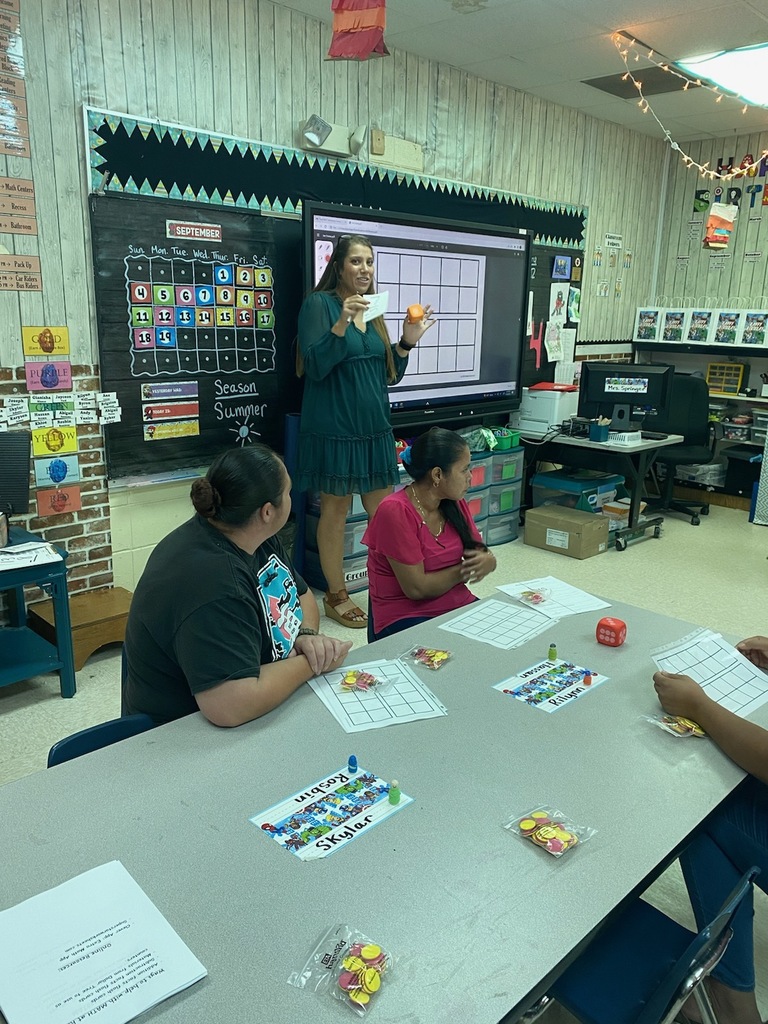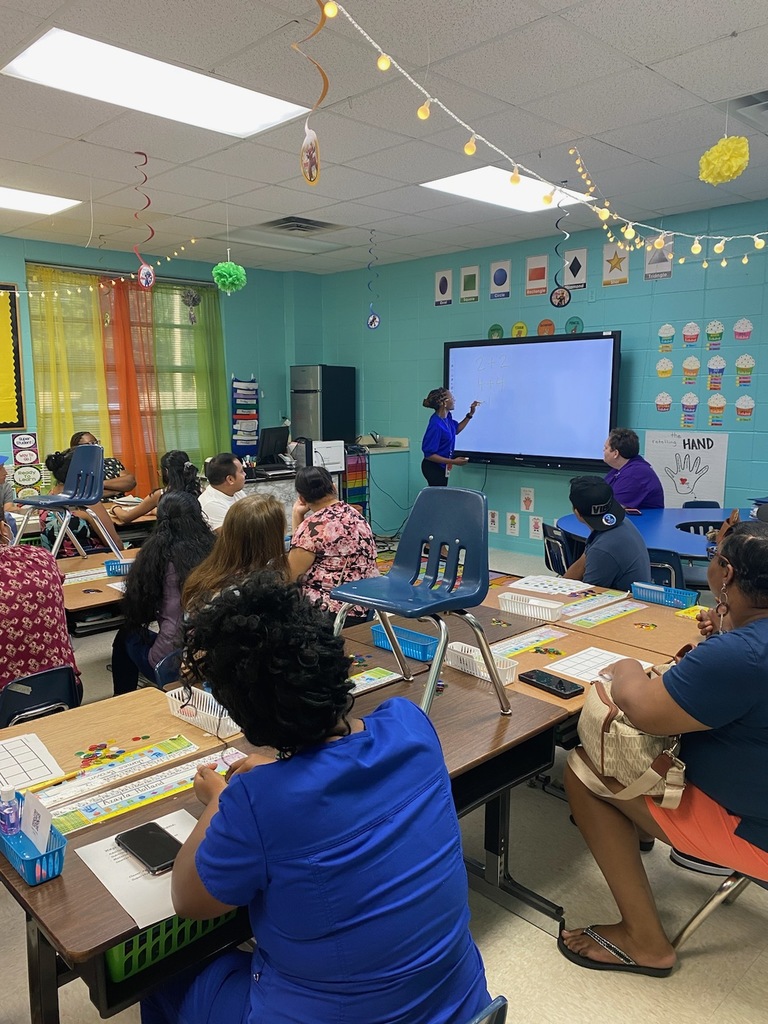 "The most valuable resource teachers have is each other. Without collaboration, our growth is limited to our perspectives," Robert John Meehan. Teachers participate in a Lego activity during their EL Professional Learning Community Meeting. #ELStrong #FMSD #Learning Together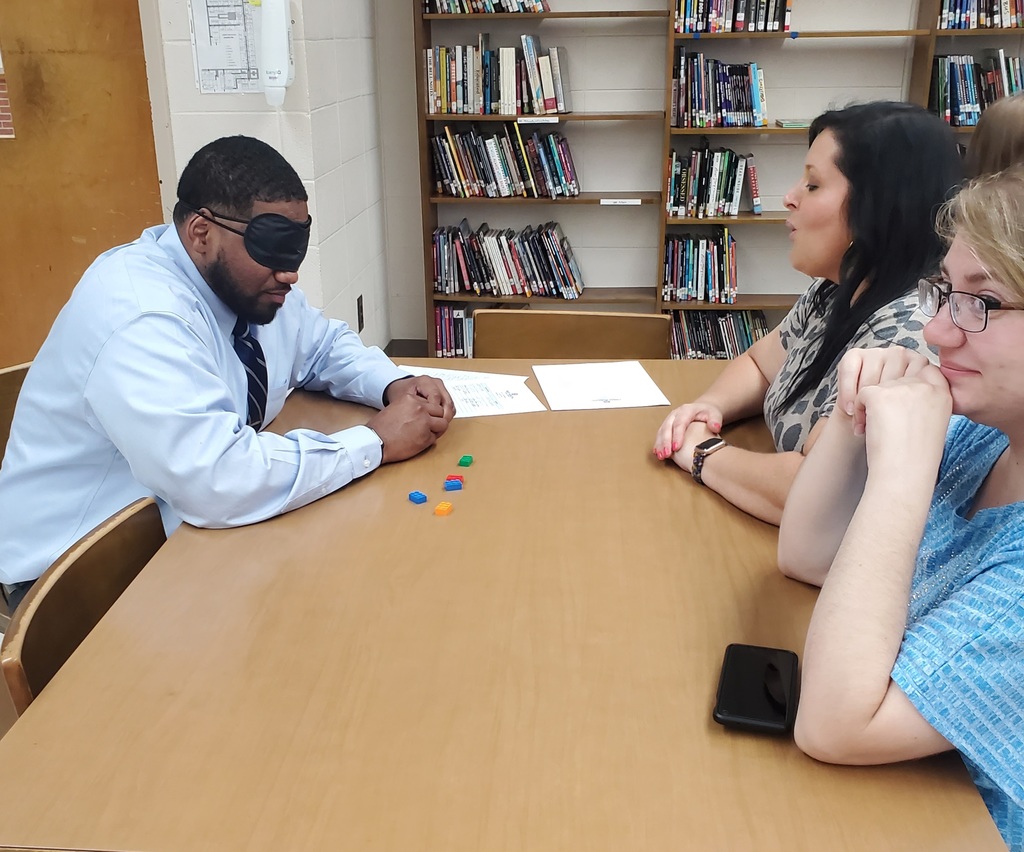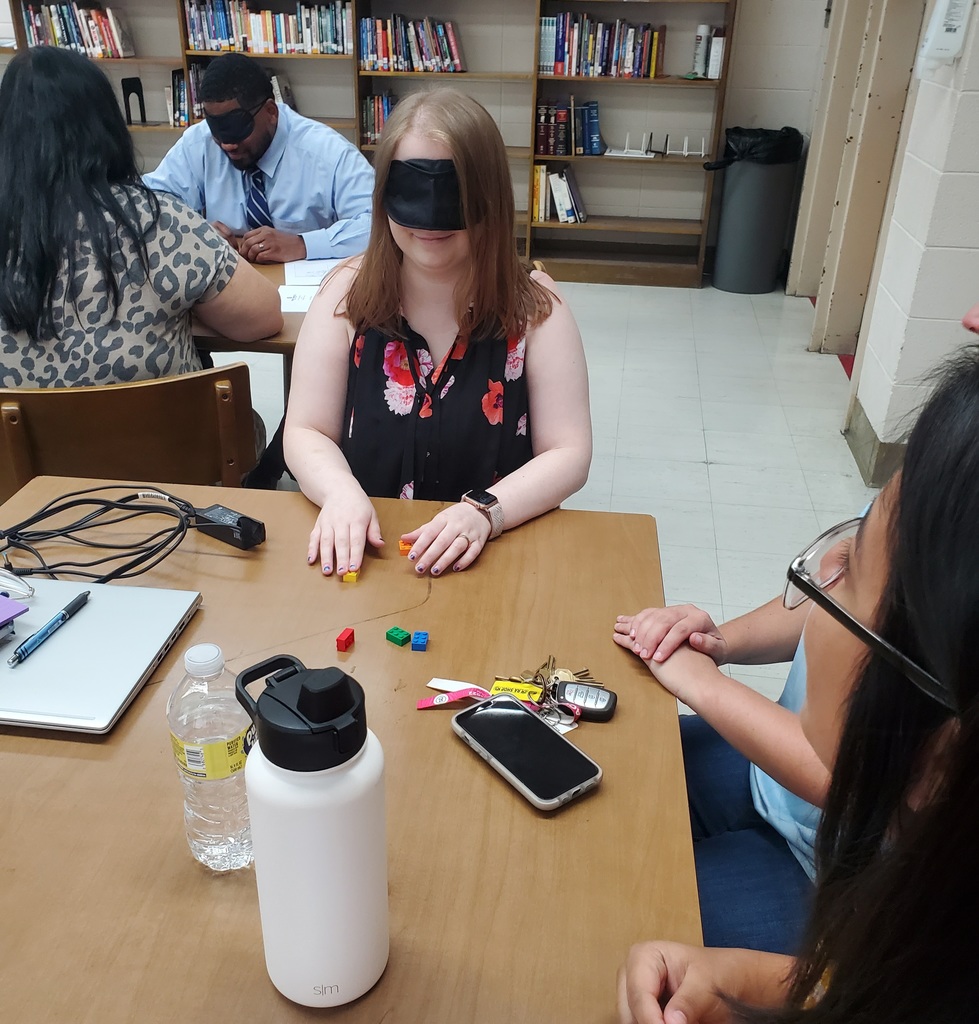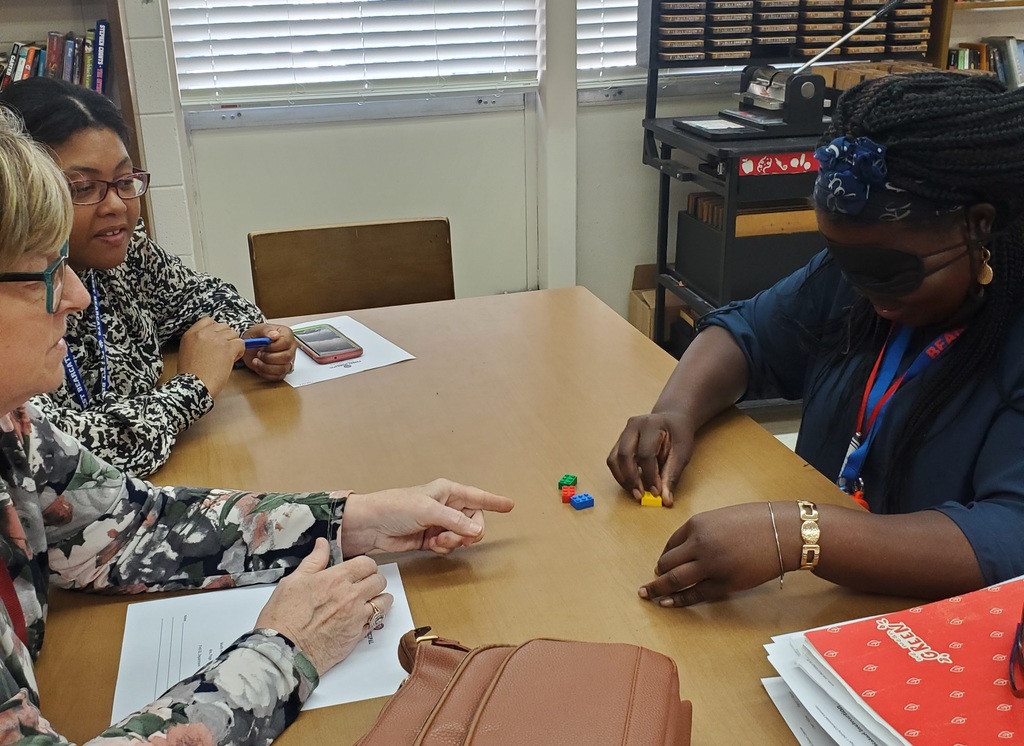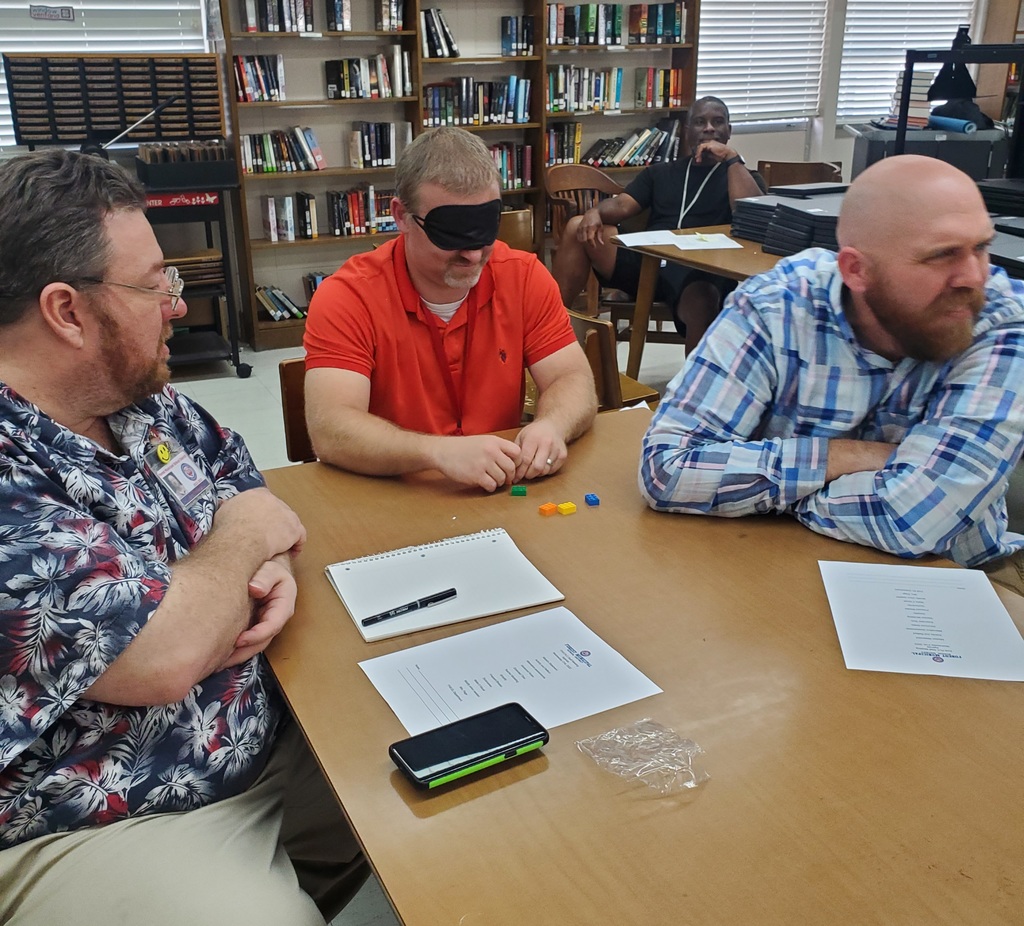 In honor of Hispanic Heritage Month, FMSD EL staff enjoyed a luncheon with Superintendent Norwood. #LearnerCentered #EquityFocused #FMSD #SUPERthingsarehappening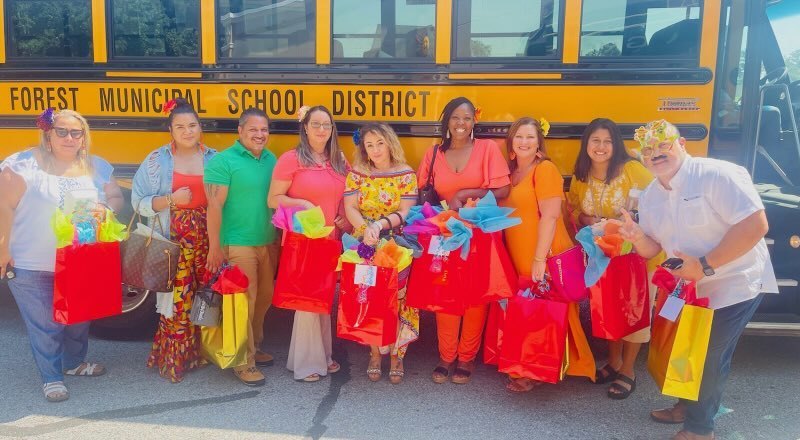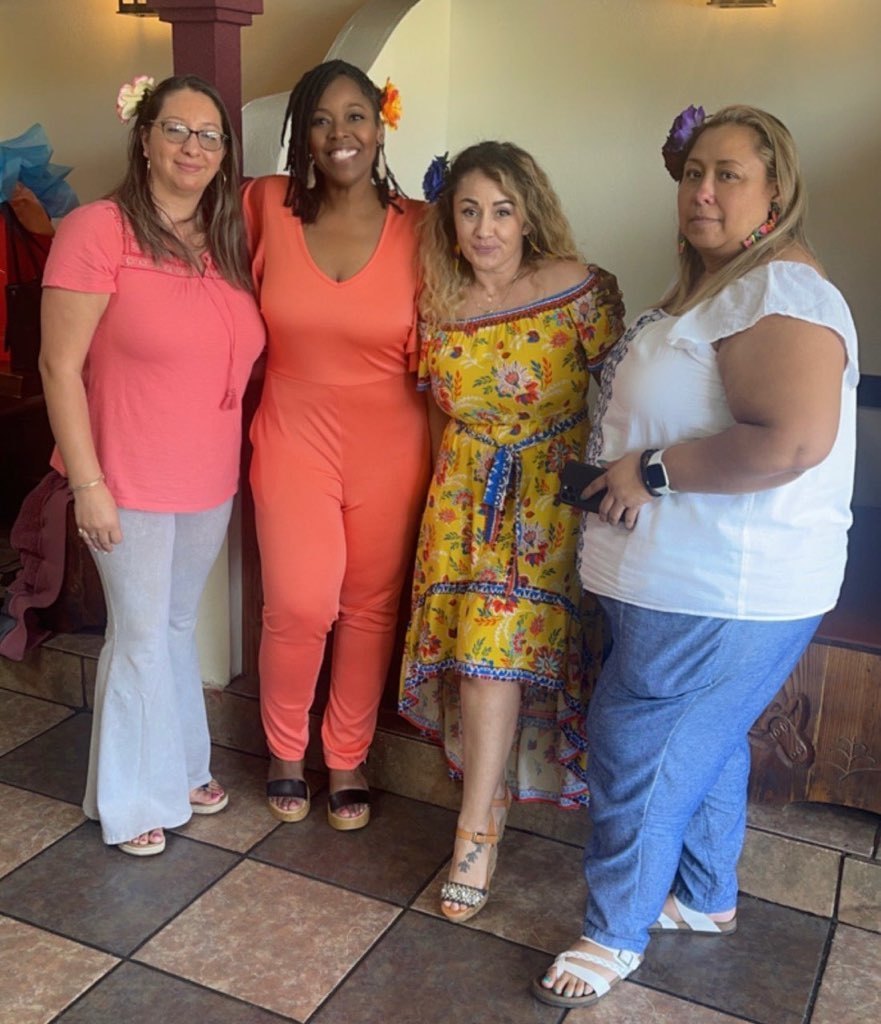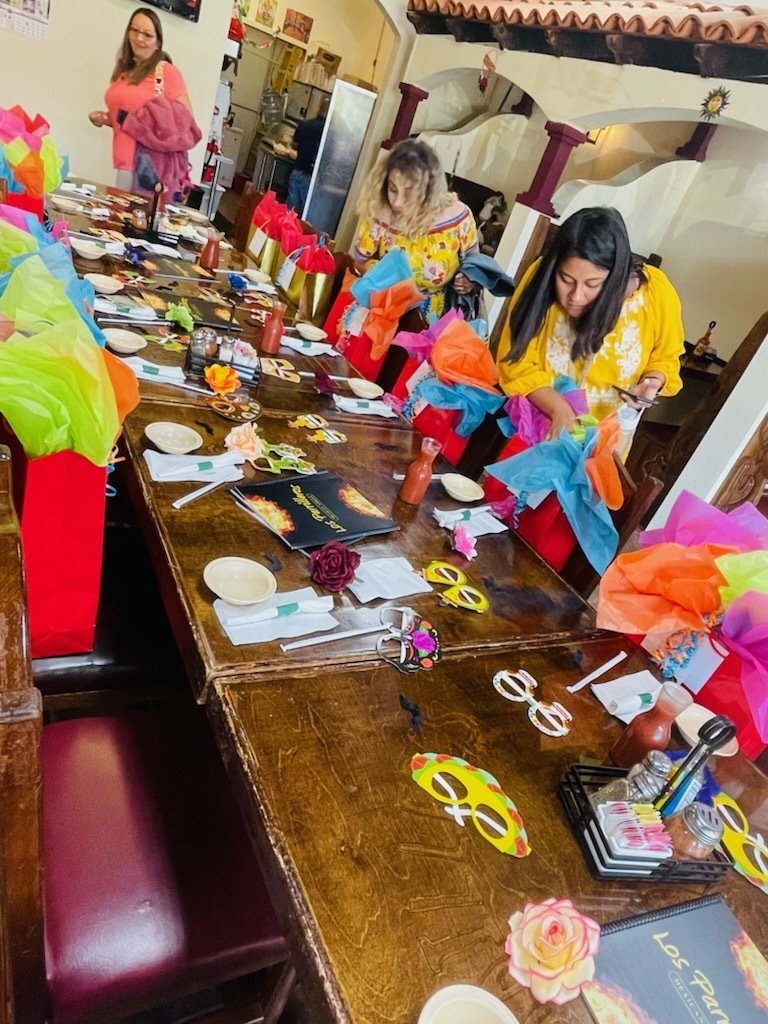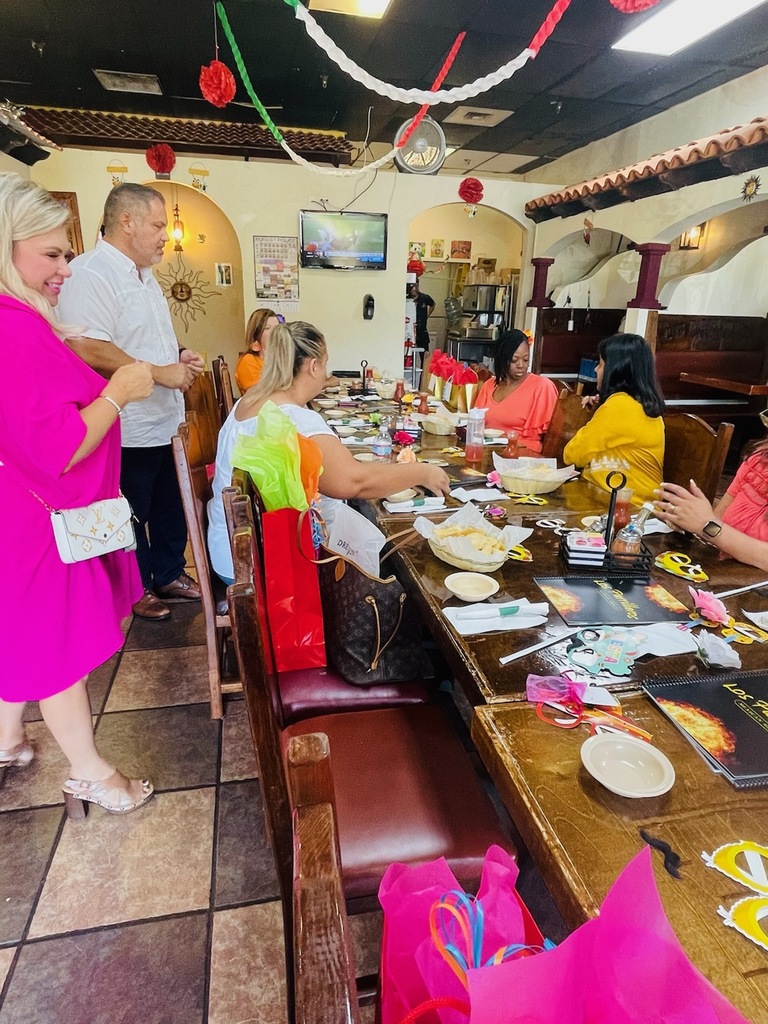 P-EBT UPDATE In anticipation of the distribution of P-EBT funds to approximately 466,000 Mississippi children in October, the Mississippi Department of Education (MDE) and the Mississippi Department of Human Services (MDHS) would like to provide the following information to school districts. P-EBT Customer Service Information • Families will be able to chat with a P-EBT customer service agent beginning September 19. • The P-EBT customer service chat function is available on the PEBT webpage at
www.mdhs.ms.gov/pandemic-ebt-p-ebt/
• A customer service chat representative will be able to help parents with the following P-EBT benefits questions and concerns: • How eligibility is determined. • The amount of benefits an eligible child will receive. • Other information about how the P-EBT program works and what to expect. • Updated 2022 P-EBT FAQs are available on the MDHS website. • MDHS encourages parents to review the FAQs and utilize the chat function prior to calling the call center. • The P-EBT call center is now open and can be reached at 1-833-316-2423. • Customer service support regarding individual student eligibility and address corrections will be available after cards have been issued in October.   Helpful P-EBT Facts • The 2020-21 round of P-EBT has ended. Client concerns that were submitted through the P-EBT call center by May 15 were reviewed, and any issues that could be resolved were completed. • P-EBT hotline is opening with an initial group of about 25 call center staff. They can be reached at 1-833-316-2423 Monday–Friday, 8:30 am–4:30 pm. • Beginning in October, the PEBT call center will be fully staffed with approximately 150 customer service personnel. Important Card Information • MDHS anticipates the issuance of new cards in October 2022. • MDHS encourages parents to use their remaining funds on existing P-EBT cards by September 30. • Once new P-EBT cards are issued remaining benefits will be transferred to the child's new P-EBT card. Parent FAQs about P-EBT Cards What do I need to do to receive P-EBT benefits for my child? There is nothing you need to do at this time. MDHS receives a list of eligible children and automatically mails cards to those children. Around the beginning of October, you can call the call center to check to see if your child was listed as eligible. What happens to the money that was left on my P-EBT card? If you have a remaining balance on your child's old P-EBT card, those benefits will be transferred to you child's new P-EBT card. We recently moved to a new address. Will my P-EBT card be sent to my new address? Beginning in early October our call center can verify the address on file for your child and accept address update requests for review.   P-EBT Website Mississippi Department of Human Services | 200 South Lamar St, Jackson, MS 39201 Try email marketing for free today!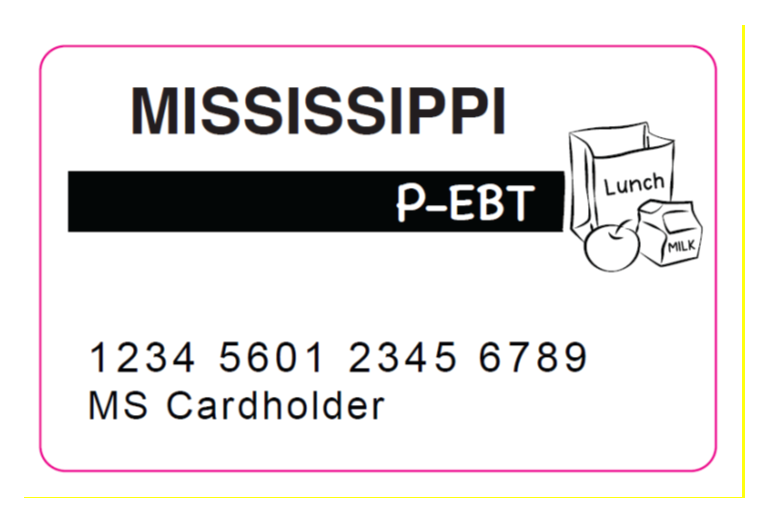 Homecoming T-Shirts are on sale! Order forms are available at every school. All money for t-shirt orders is due on Thursday, September 22nd. Get your orders in for this Super Homecoming!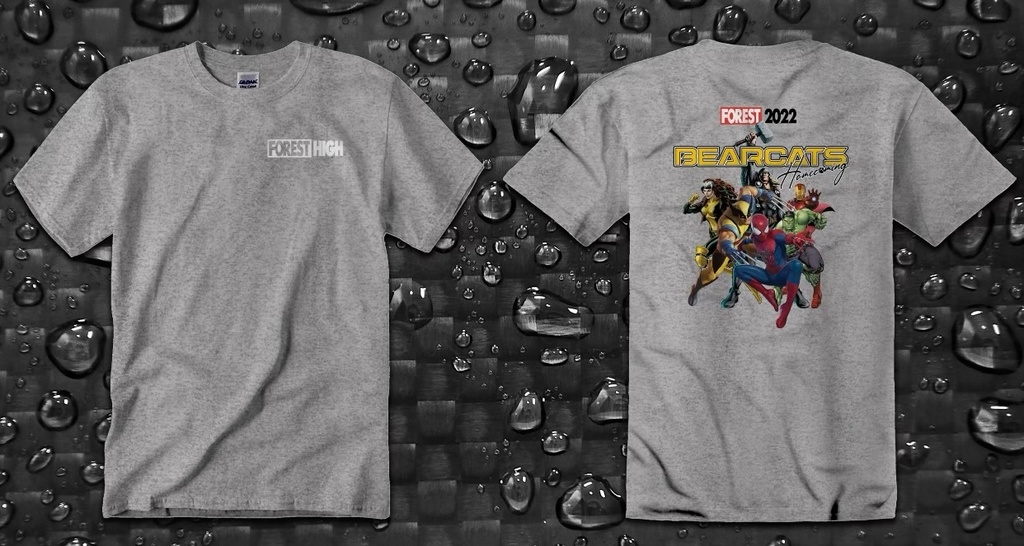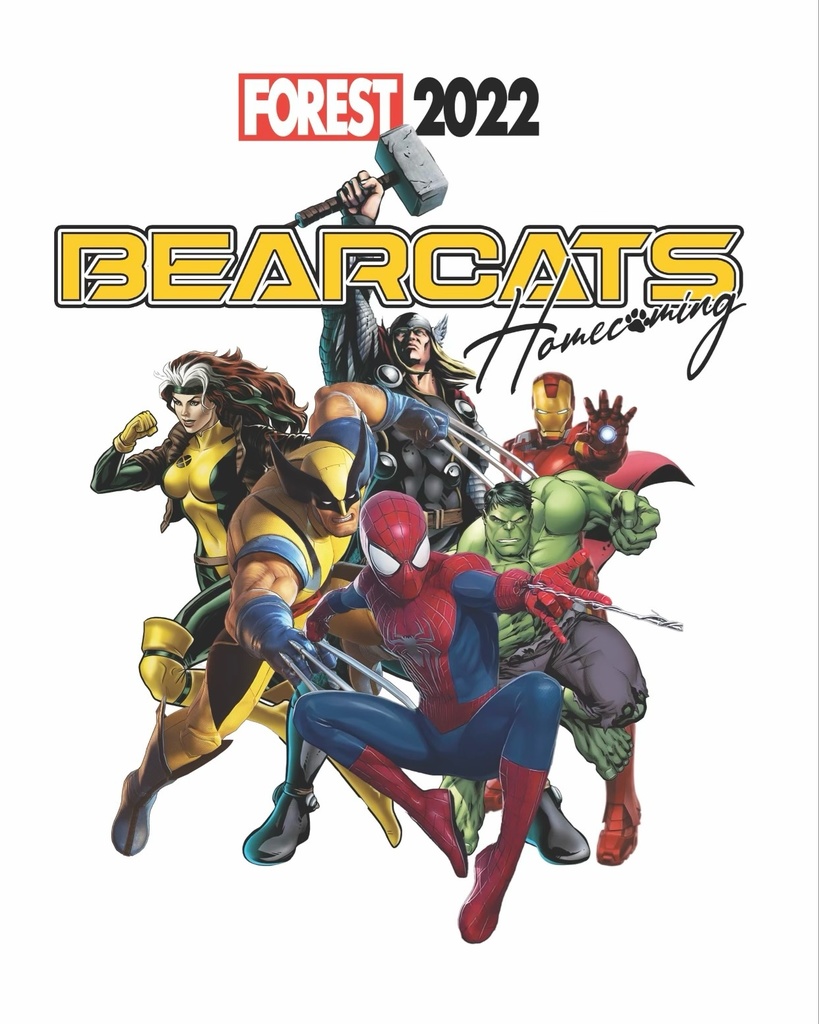 Mr. William Washington (U. S. Veteran and 8th Grade Science Teacher) providing direct instruction on flag protocol for our HMS Flag Leaders, Latrell Pace (8th Grade) and Fabian Cuellar (7th Grade). Amazing job and thank you all for your leadership! #weareHAWKINS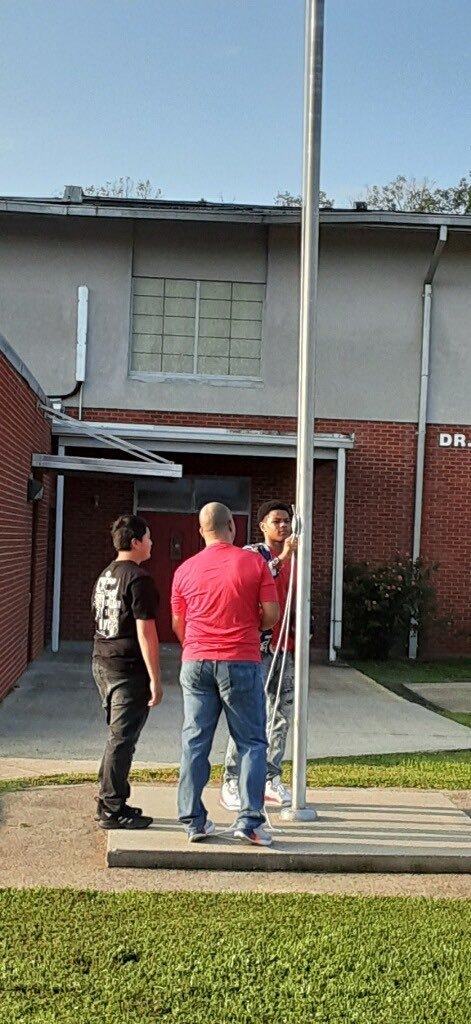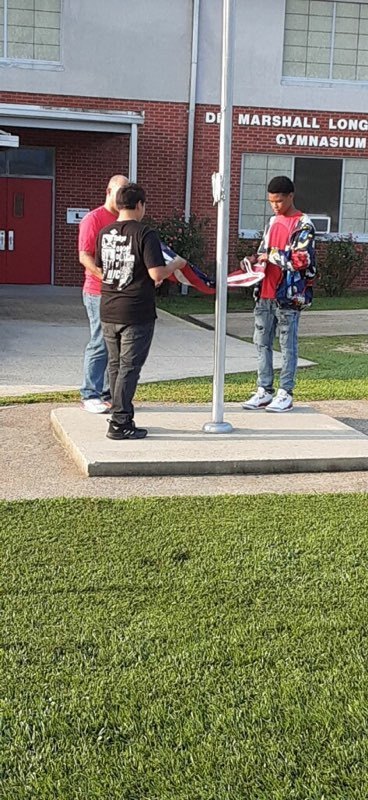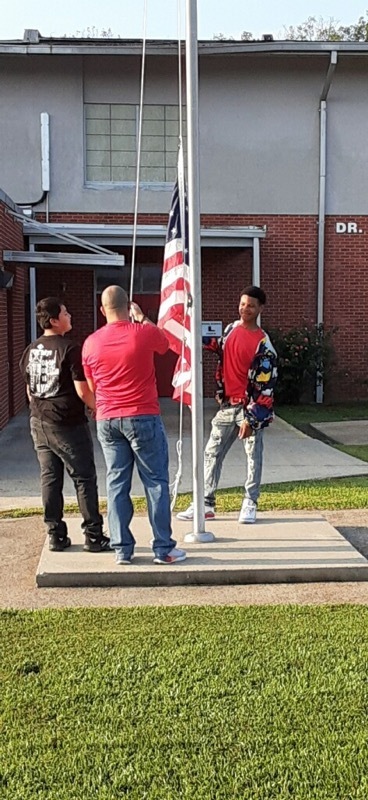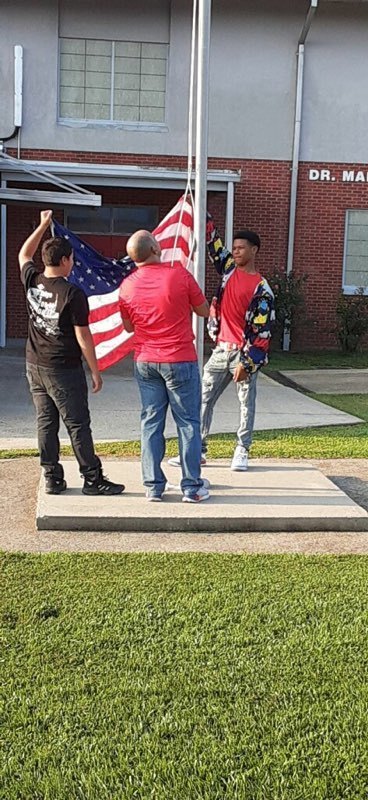 Sometimes history repeats itself in a different way! When Ms. Brittany Jones showed up to substitute at FES, she bumped into her former teacher, Mrs. LaDonna Tullos, who taught her when she was a student at FES. "It is always a joy to see former students all grown up," said Mrs. Fant, FES Assistant Principal. "We love our substitute teachers!" Pictures L to R: LaDonna Tullos and Brittany Jones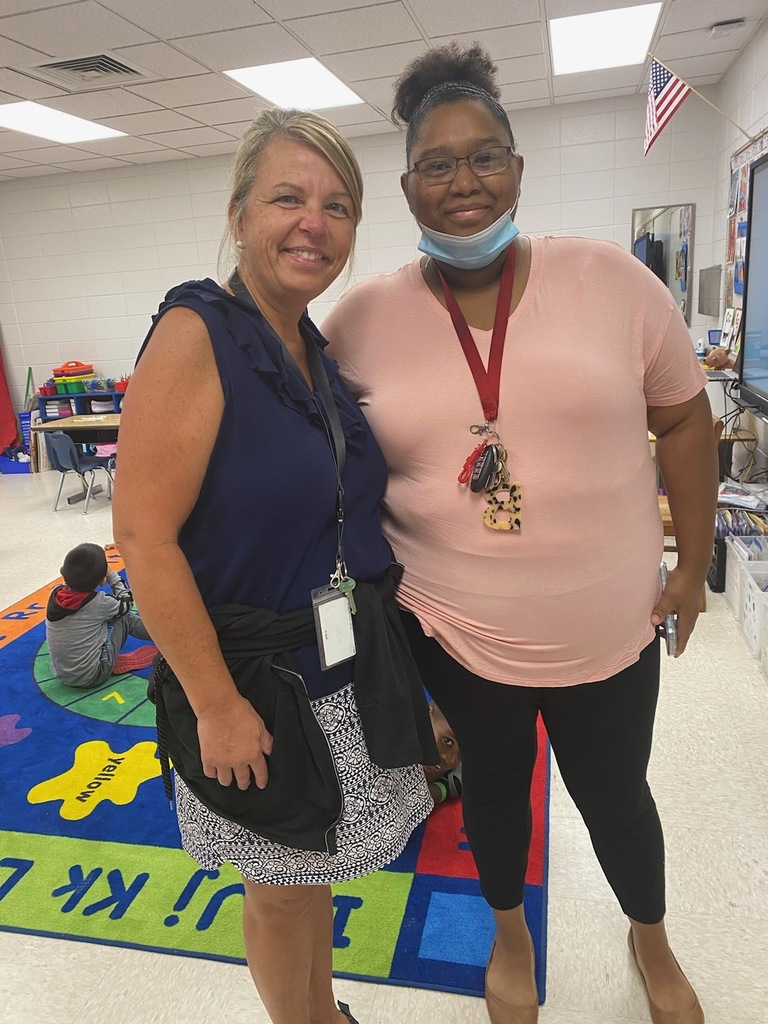 Students in Mr. Reiss's AP Computer Science class spent time learning about network systems and how links connect us. Students also had to include efficiency in determining a network.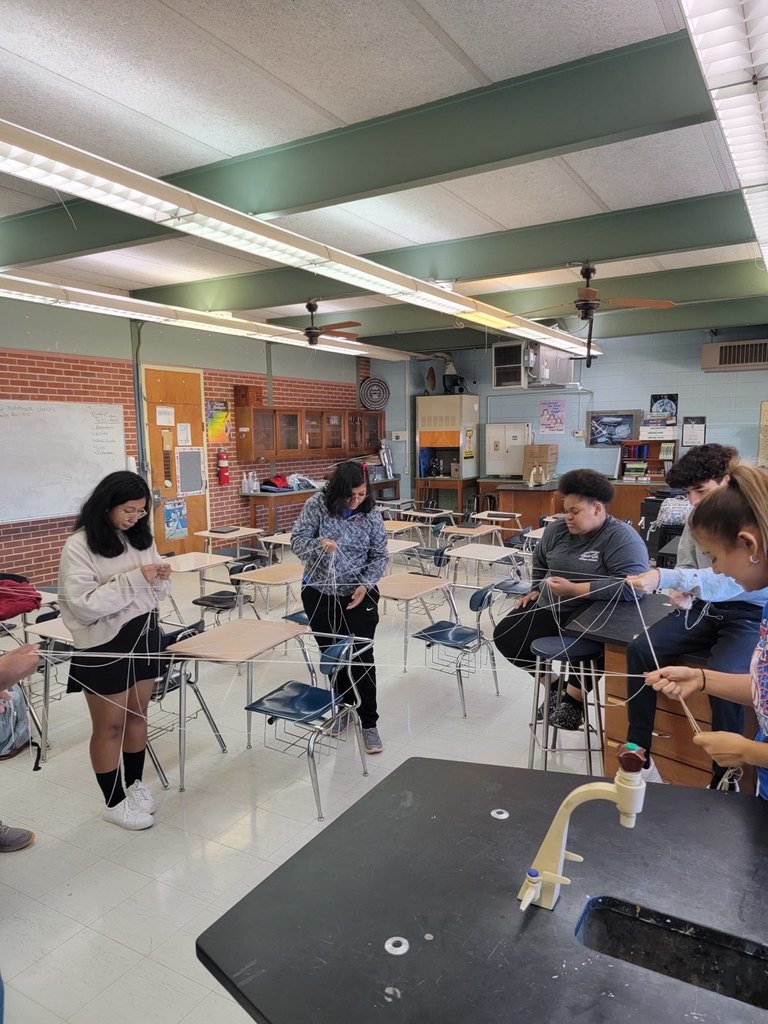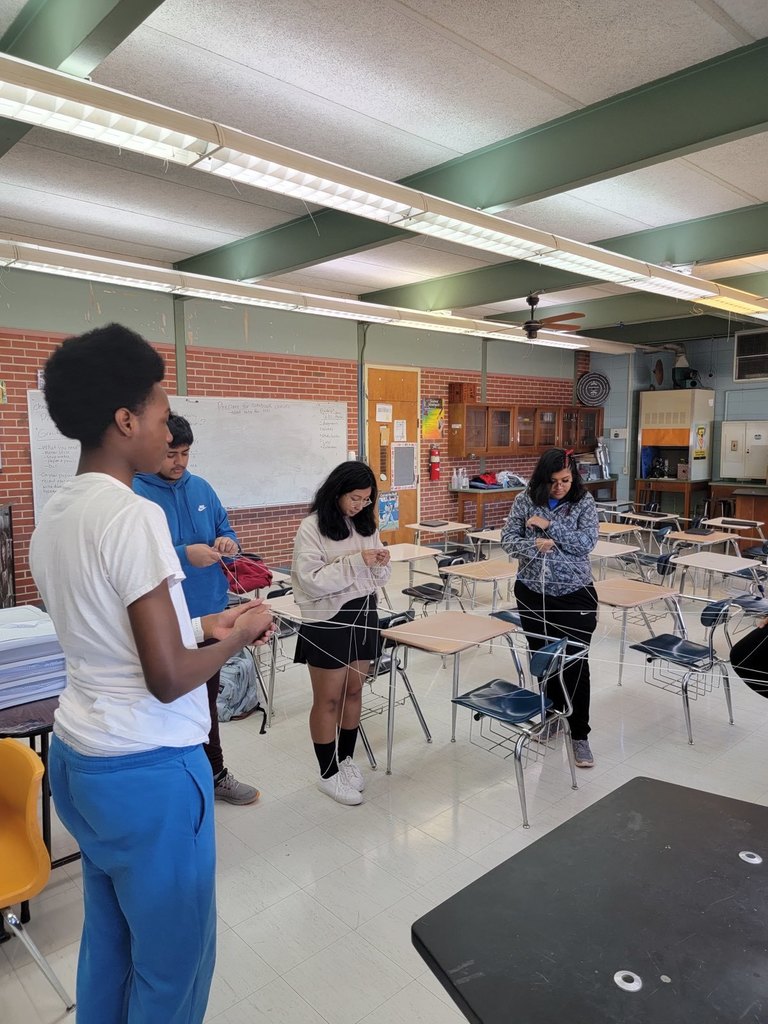 Rachel Thrash was the winner of the Dinner on the Bearcats raffle at the Forest-Clarkdale volleyball game on September 15. She received a $20 gift card from Shaw's Stop and Shop.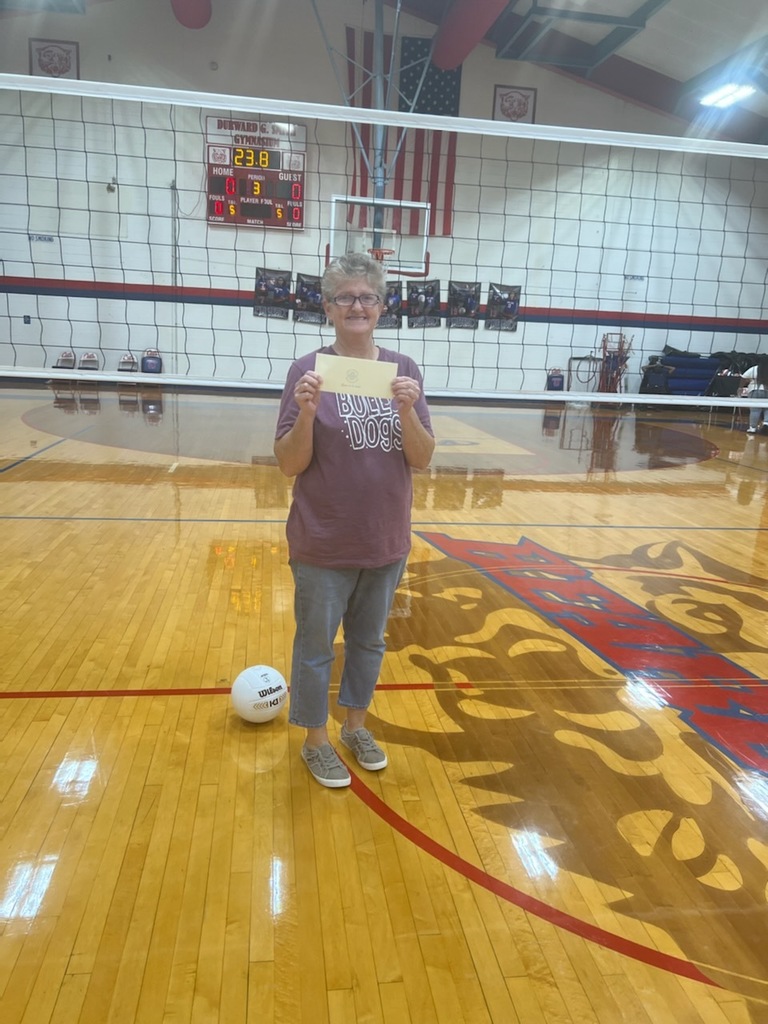 National Hispanic Heritage Month is observed September 15th - October 15th. Please join us on Tuesday, September 27, 2022 for our district-wide Family Fiesta from 5:30 - 8:00 p.m.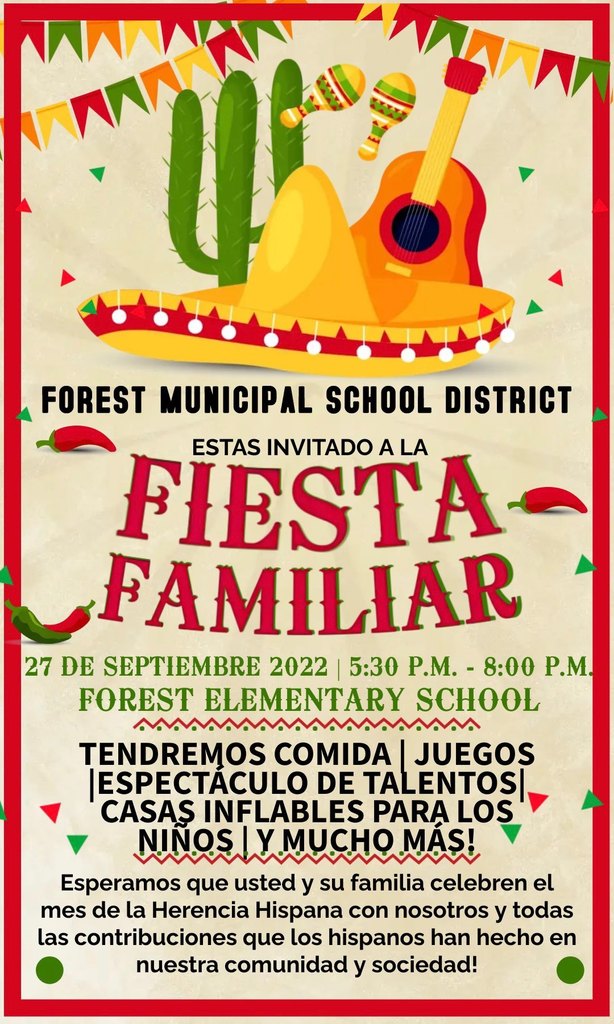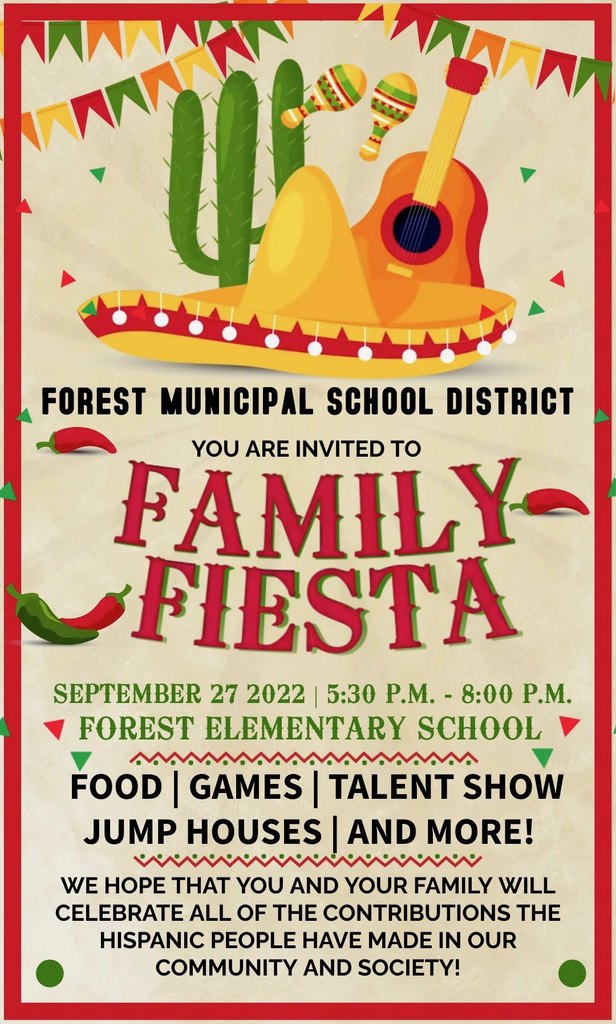 FES Parent Nights will be conducted by grade-level. Please read the flyers carefully for additional information. During these meetings, you will have the opportunity to meet with teachers, receive information about state testing, ask questions, and learn strategies for helping your child at home. Fourth Grade Parent Night Tuesday, September 20, 2022 @ 5:30 p.m. Third Grade Parent Night Tuesday, October 4, 2022 @ 5:30 p.m. Dates and Times for Kindergarten - 2nd Grade are coming soon!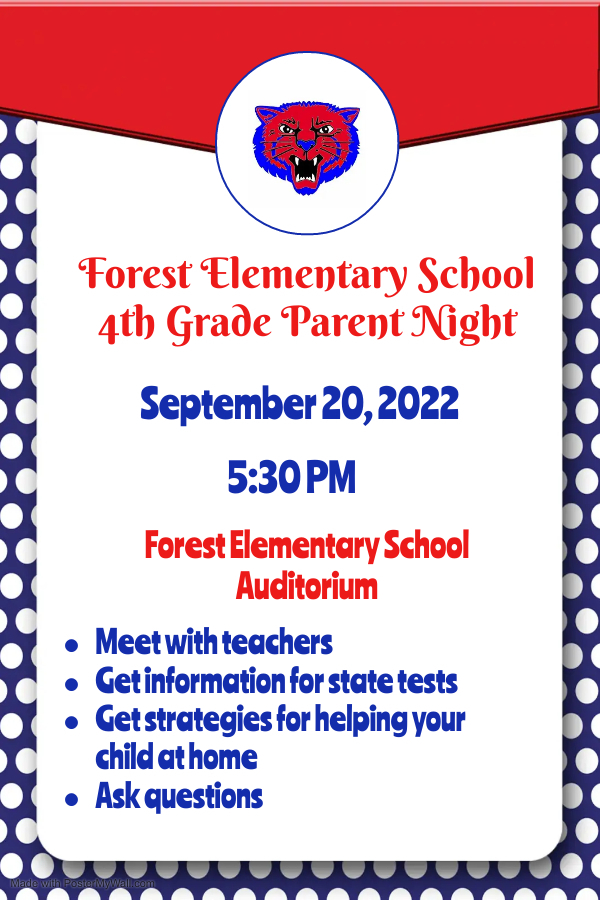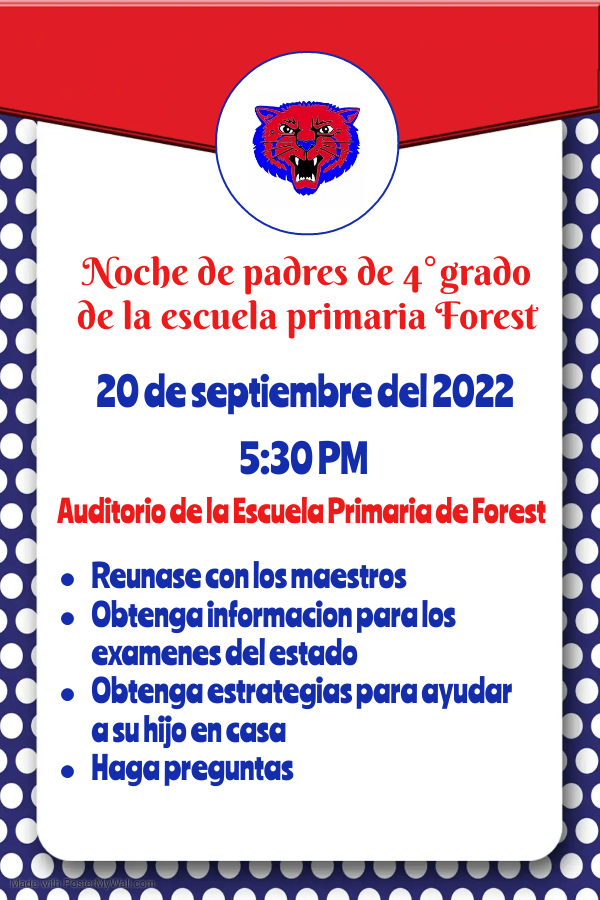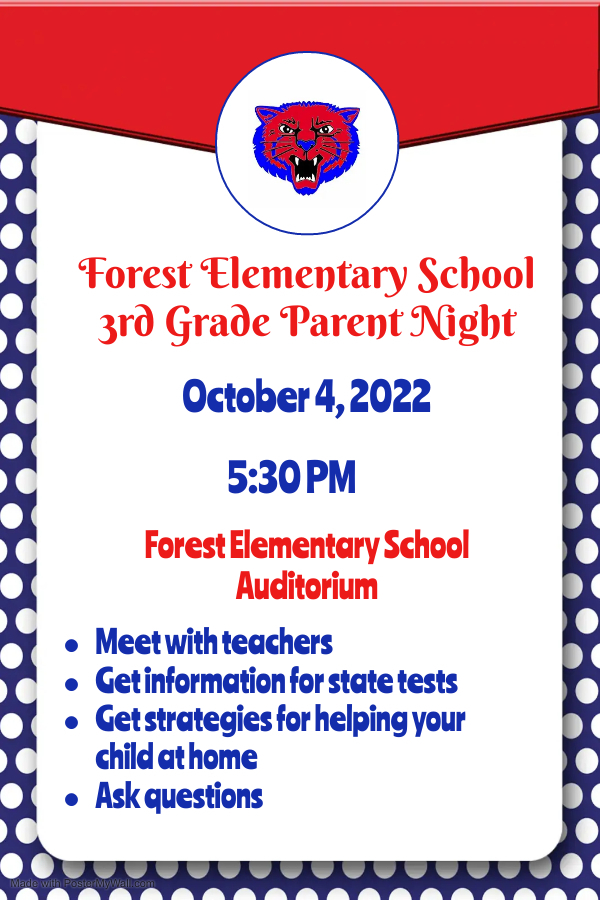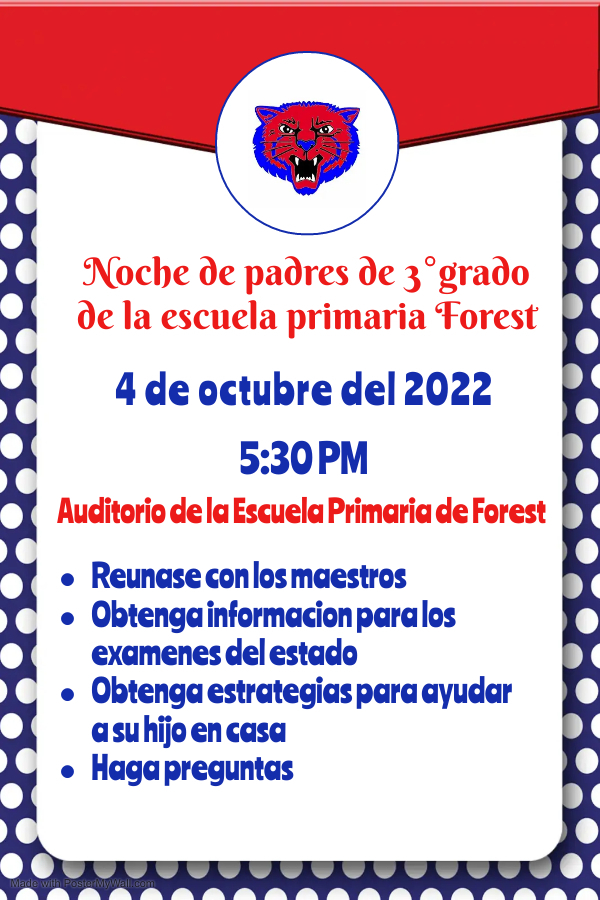 Members of the Forest Bearcat offensive line were named Farm Bureau Life Insurance Players of the Week for their September 2 performance at Newton. Pictured from left to right are head coach David Parker, Jakobe Crudup, Andrew Gonzalez, Dekarai Lofton, Caden Tillman, Greg Keeton, and Sean Ferrell.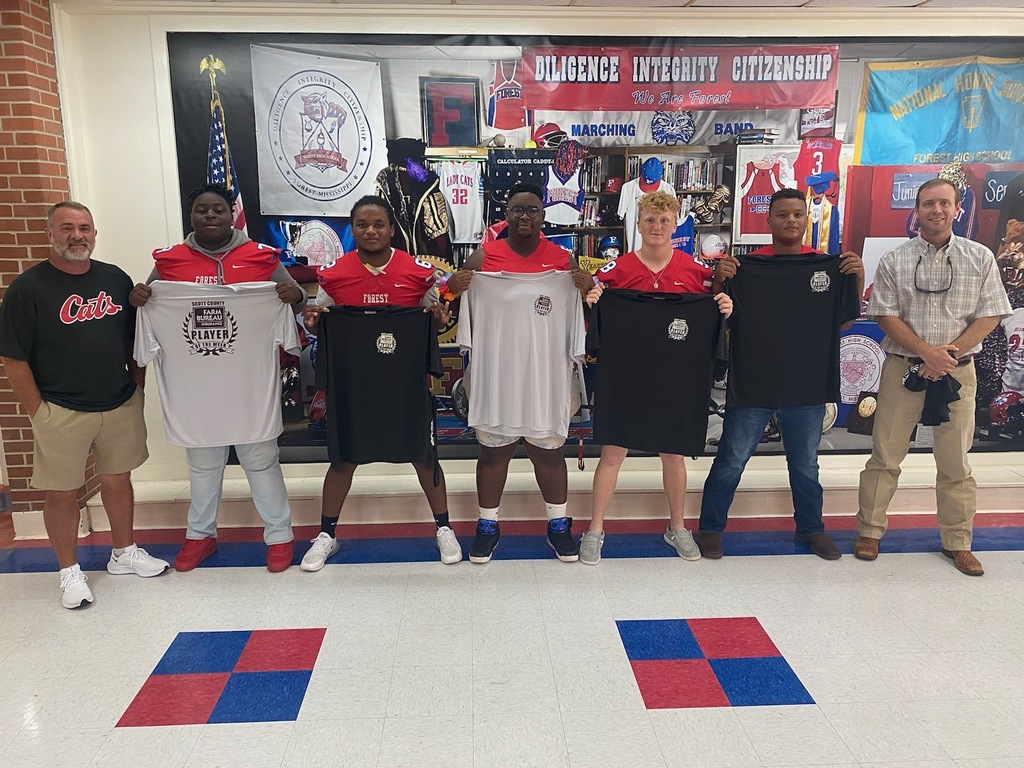 AFTER-SCHOOL tutoring begins TODAY! Tutoring is from 2:45 - 4:30 p.m.! If your child received a Tier 2 or Tier 3 letter, you should have received a permission letter to attend. It is not too late! Please bring their permission letter to the school tomorrow so we can get students where they need to be. If you would like to volunteer your child for tutoring, please email your child's information to
schercoles@forest.k12.ms.us
or
lrigby@forest.k12.ms.us
. HAPPY LEARNING! #weareHAWKINS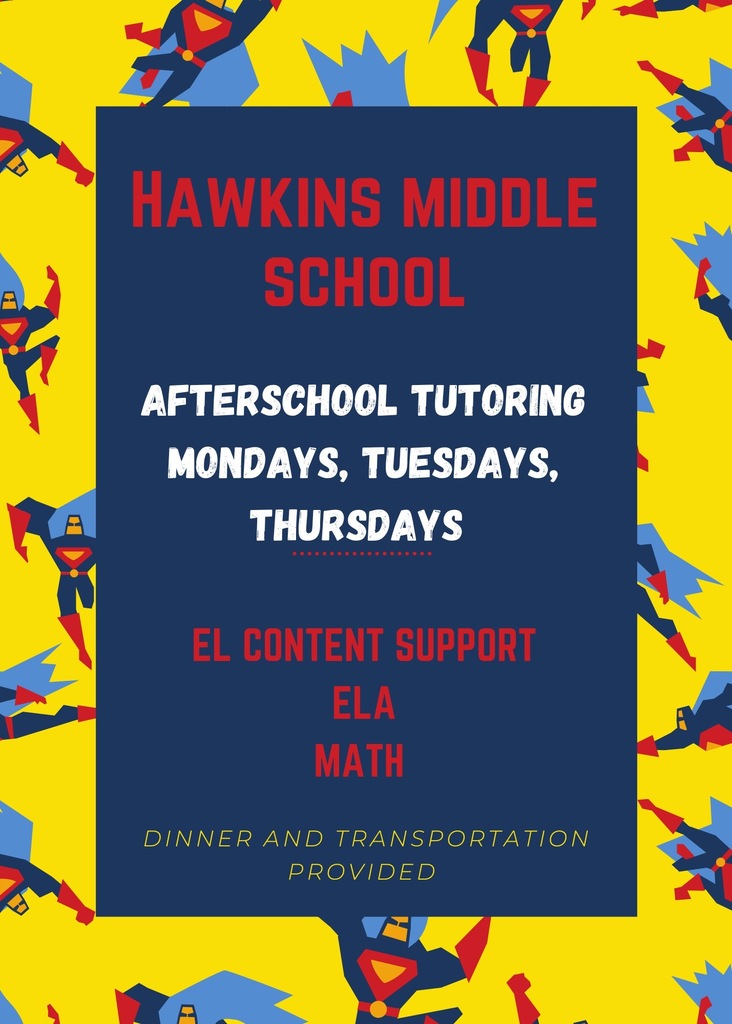 Larry Patrick was name Regional Homes Player of the Week for the week of August 22-26. Pictured from left to right are Andy Williams, head coach David Parker, Larry Patrick, and Sean Geralds.